Coffee Meets Bagel Review
The creators of Coffee Meets Bagel wanted to create a virtual place where every single soul could meet new interesting people and discover his or her ideal partner. It has already gathered over 7 million lonely men and ladies who put their trust in this portal. Every participant gets access to a huge library of attractive guys and girls; you look for the one to build a healthy family with there.


Enjoy modern solutions, various helpful functions, efficient functions, and communicative aids. Browse, search, and chat with any cutie you like. You have an excellent chance to start an unforgettable romantic affair with the lady of your deepest dreams. Due to the well-constructed menu with large icons, you can find important sections in a few clicks. With the detailed search, every newcomer gets a list of potential partners according to the preferences.
CoffeeMeetsBagel Registration
The good:
Registration with no paying;
Sign-in via social networks;
Free Beans for every newcomer.
The bad:
CMB is not a dating site as you used to consider, that's why the sign-up process will be shorter than on traditional venues. It will take you several minutes. You can use your Facebook account page to skip entering different data, such as your name, email, and birth date. Also, you can upload your photos and add some extra information about your personality. Describe the image of your ideal spouse or husband with all their character traits and interests.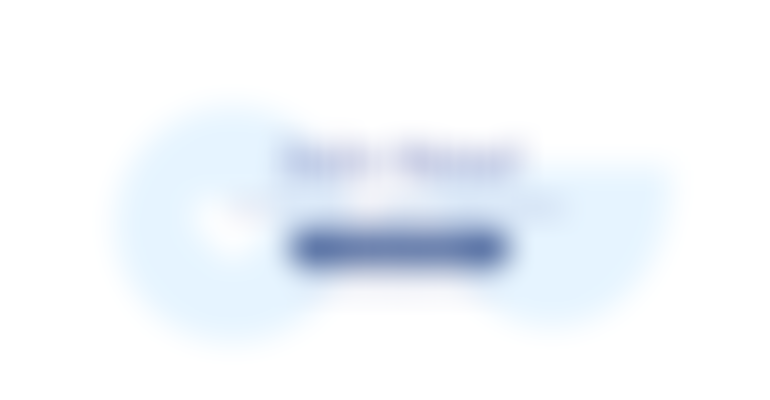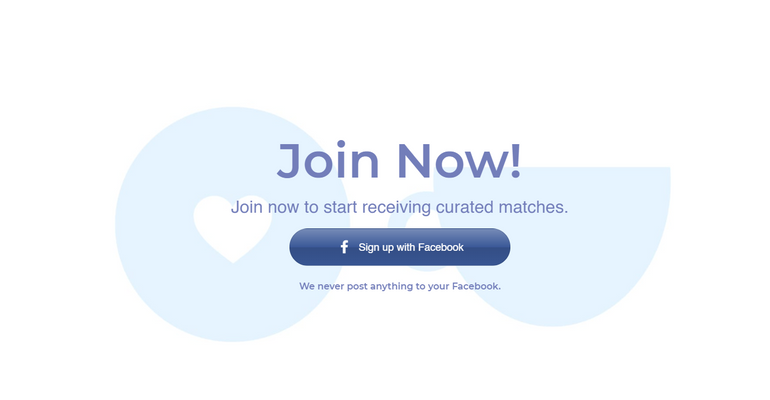 You can synchronize your portfolio with Facebook profile and upload photos from this social network. If you don't wish to go this way, there exists one more way to register. You have to enter your mobile phone number and follow the instructions. This procedure is logical and is not time-consuming.
CoffeeMeetsBagel Everyday usage
The good:
Comfortable and nice interface;
The bad:
The major part of CoffeeMeetsBagel.com functions you can find in the mobile app. The website presents a clear and minimalistic design and simple structure. It will take you a couple of seconds to find the necessary function and use it.
The homepage is well-modified both for mobile and laptop screens. Enjoy a high quality of the photo and video content that is pleasant to the eyes. Also, you can read about real stories of success, and find a list of real-life couples they have matched due to this portal.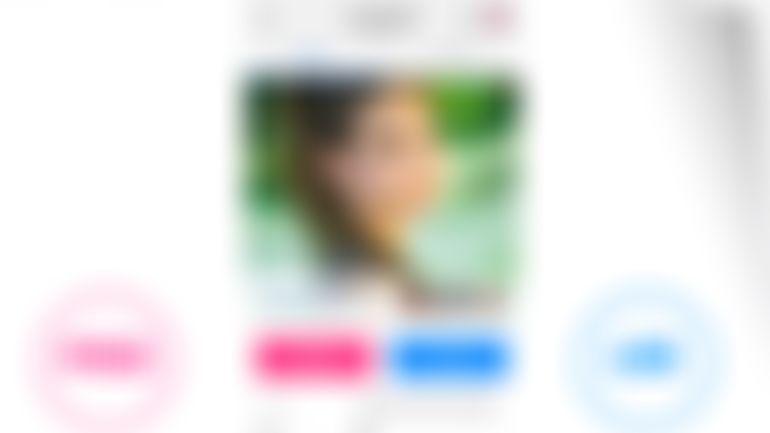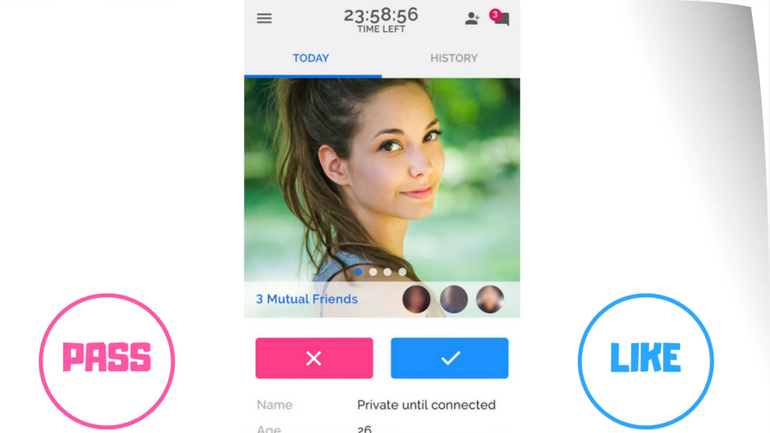 This resource presents new sorting options. They can help to discover and get acquainted with the stunning beauty queen who will bring butterflies in your stomach. You have to apply a search and specify the crucial criteria such as age range, country, religion, and other parameters.
Interaction
The good:
Flirting with any preferred single;
Communication in a chatroom.
The bad:
You have the opportunity to start your conversation in case of a reciprocal exchange of likes. There are various ways to be in touch with your desirable belle. You can contact with the prettiest ladies with the help of messages. But you should know that free texts to certain females are available only for eight days. After that, you can not send messages to your interlocutor. But you can extend this term owing to the sites' currency, which is called "beans."
Sometimes such a boundary puts pressure on participants. They can not go on a higher step in the relationship with their partner after eight days. But, sometimes, it can become a strong stimulus to search for their ideal spouse faster, or have a date offline in several days! Nowadays, the majority of Internet users can chat with their girlfriends for months and do not even think about communication in real life. But the date is the best way to understand and learn better about another person. With such a solution, you will not waste your and somebody's time that is priceless. There no time to wait for a long, in your intentions, are serious.
CoffeeMeetsBagel Portfolios quality
The good:
Browsing female accounts for free;
Viewing the photos of singles;
The bad:
There are over 7 million registered portfolios of real people on Coffee Meets Bagel. The immense selection of attractive ladies increases your chances of attracting the ideal female for creating a harmonic family. You will not find any data about the last activity participants. But you will still have an enormous choice. You will be satisfied with the quality of the portfolios.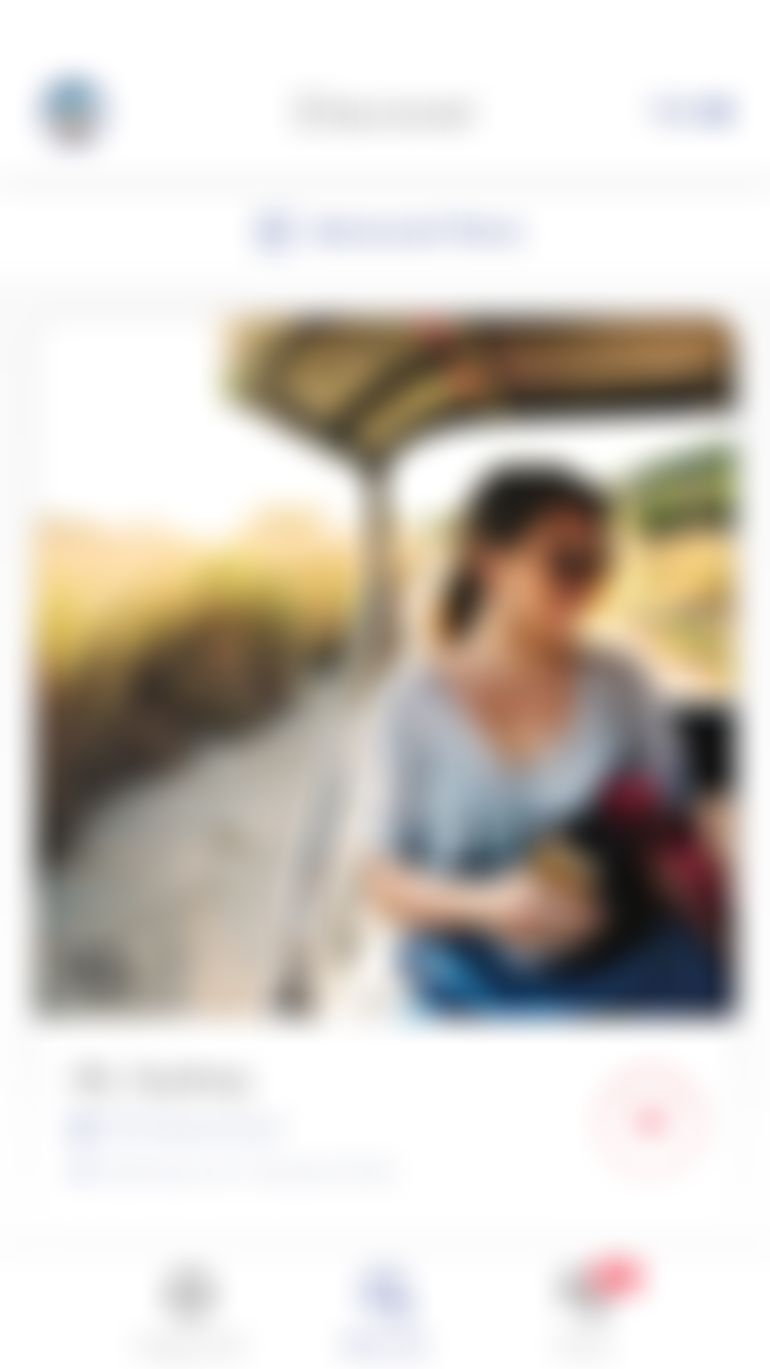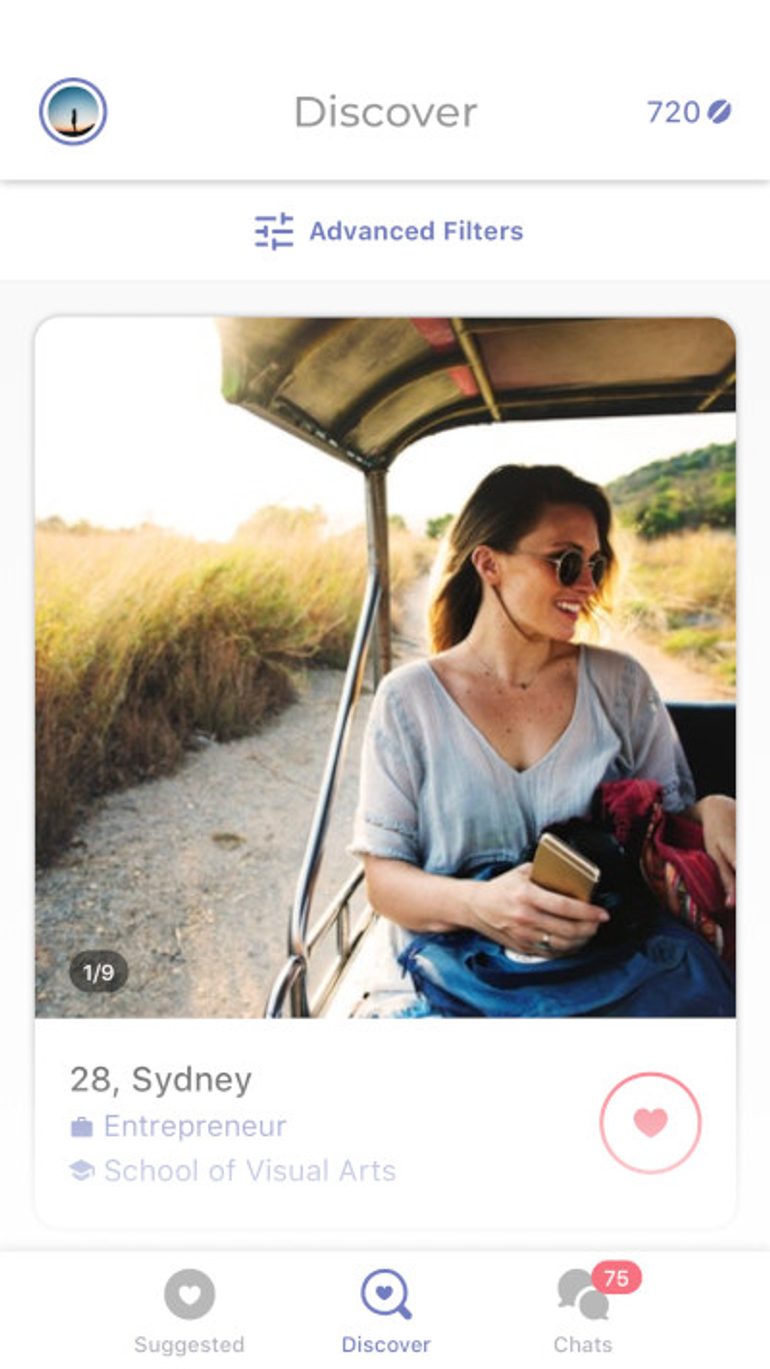 The account data is more detailed than other popular apps for meetings. It gives an excellent background for new acquaintances and starting contact with ladies you like. You can always read her portfolio bio. So you can begin your conversation with some important questions based on her account. Due to the variety of high-res photos, you can notice the smallest details in the appearance of your future belle before chatting.
CoffeeMeetsBagel Services and Prices
Coffee Meets Bagel.com exists for your pleasure. It supplies you with various ways of participation. You can to upgrade your status and get all the sweet benefits from this provider, which will make your interaction unforgettable. You can select the paid subscription for any period you wish. The prices are the following:
In comparison with other providers, this resource is upper-moderate.
In general, the free plan will supply you with the majority of functions you need. But, if you used to get more, you can buy a paid membership a pack of sites' currency. You can choose a period of your participation and buy it.
You can have an access to different services for a local currency called "beans." They will help to attract the most desirable woman and blind your life with her. For example, you can start contact with her after free 8-days period and talk longer.
Every customer can earn beans by using the app regularly, inviting his or her friends, and giving feedback. On the main page, you everyone can find a full list of what can help to get free beans.
Free aids:
Profile creation;
Browsing potential matches' profiles;
Messaging;
Free Beans.
Fee-based perks:
See when your messages are read;
Monthly 6,000 Beans;
5 free takes;
Unlimited Woos;
Mutual friends for all matches.
Payment options
Every client has the opportunity to buy the subscription by a credit card, via mobile phone or PayPal.
CoffeeMeetsBagel App
The good:
Clear design;
Various functions are available;
The bad:
Coffee Meets Bagel.Com belongs to the list of free apps for dating that focuses on quality over quantity. This virtual place connects you with people on Facebook, depending on your common features. The design is simple and logical, which helps to use this recourse easy.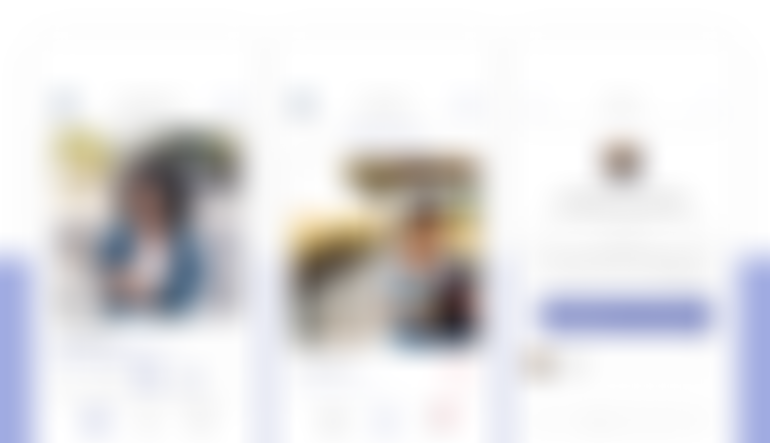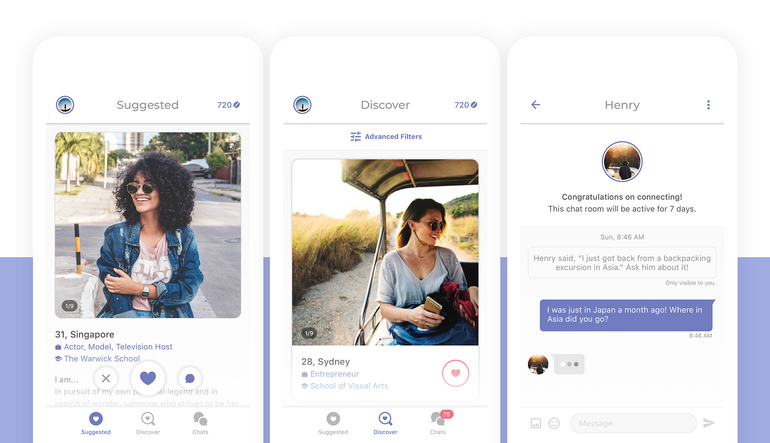 There are 21 relevant matches of lonely ladies. They are called Bagels and are suggested to men to show their interest in them. You can like or reject the variants. Females receive bagels too, and they include guys who fit their parameters and have an interest in them.
Every bill on this resource is safe and 128-bit SSL encrypted. All the financial details will be under the most powerful protection.
Is CoffeeMeetsBagel.com free?
This dating application presents a lot of free peculiarities for its members. You can chat with the most unusual ladies for free for eight days. After that, you can continue your communication by buying a special participation plan. It allows you to test the service, get acquainted with the design, functions, and the library of singles.
How to receive a portfolio?
As soon as you complete the registration, you will receive your profile, which you can personalize. You can mention your birth date, appearance, interests, and preferences. If you want to make your portfolio more attractive, you can add your photos. Remember, nobody will have an interest in an empty page.
What CoffeeMeetsBagel subscription plan is?
The mobile app proposes a lot of free aids, but your opportunities here are limited. To get the most from your participation, you have to buy a subscription. This recourse presents different variants and prices, depending on the period. Every newcomer can select and pay for any you wish. If you decided to settle down and blind your life with a smart and interesting lady, you have to choose a long-term plan.
Is this portal secure for me?
Thanks to the 128-bit SSL encryption, all your financial and private details will not be shared with other consumers and websites. You can be sure that this app is completely secure for everyone.
How can I deactivate my profile?
You can stop your participation in this adult network at any moment. You can delete your page in the "Settings" section.
How many consumers does this portal have?
This virtual place has a tremendous membership base. It consists of over 11 million consumers who have a desire to build a stable and happy family. Besides, this number is increasing every minute. According to the statistics, 45% of American users are using dating apps more this year
All female profiles are real. Every newbie is obliged to confirm his or her ID to reaffirm their identity. The moderators block every user's page with distrustful or false data.
Coffee Meets Bagel.com provides plenty of ways for contact with attractive belles. You have the opportunity to test them without no paying for eight days. But if you want to message your partners for a long time or use special perks, you have to buy a subscription plan.
Can I deactivate my account page?
If you wish to stop your activity on this portal, you can delete your account from this dating resource. Just do it in the settings of your personal portfolio.
How long does it take for my portfolio to get approved?
The process of the account approval doesn't take a lot of time, as customers confirm. The moderators do their job very quickly.
Can I use this provider anonymously?
No, unfortunately, you can't. Every client must enter his real name and other personal data. In case you give false data, your account will be suspicious for the site moderator, and he/she can block it.
How to be in safety on this online dating network?
You should pay attention to every little thing browsing new portals for registration. Do not upload your passport page copies and credit card passwords. Be careful while sharing your photos with untrustful networks. All these information scammers can use to earn money. It is recommended to browse only high-rated and recommended websites.