All
Registration
Usability
Profiles
Prices
Special Features
faq
If you are looking for a ThaiCupid review in order to decide whether to buy a subscription, this one is what you need. This is a really great platform to find someone interesting. There are many interesting features and nice details that will please even the most demanding user. There is also a really high-quality audience. So if you want to find a Thai wife or girlfriend for a long relationship, this is the place for you.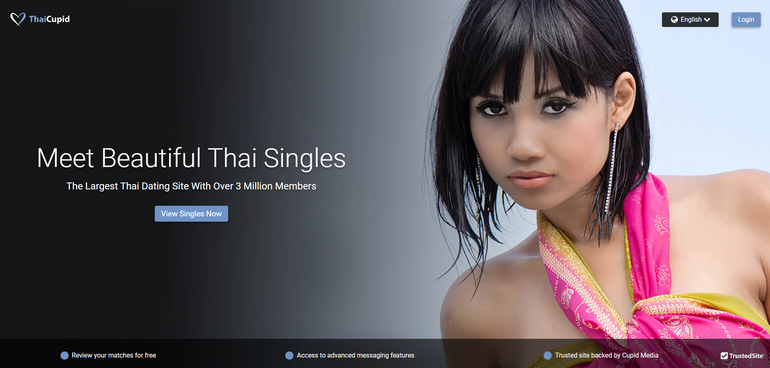 ThaiCupid Registration
The good:
Quick and easy
Sign up via Facebook
It is not necessary to add a photo right away
The bad: -
Register for Thai Cupid will blow your mind. No no, it has no special functions. It's just that much simpler than most other dating websites. Click Join now and you will receive a short profile. You only need to fill in your first name, gender, whom you are looking for, as well as provide an email and password to access your account.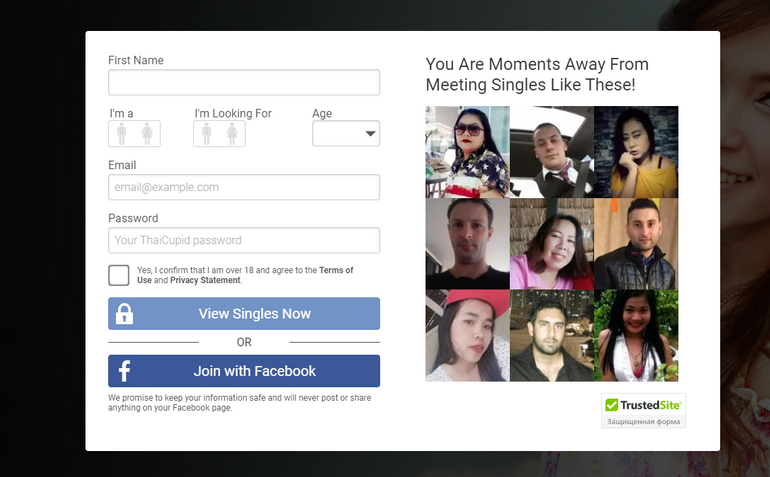 In addition, there is an even simpler and faster way, sign up via Facebook. This is safe because it is supported by the social network itself. ThaiCupid com does not publish your registration information and none of your friends will know about it. This is only to make your registration easier. After entering your data or logging in via Facebook, you will receive your finished profile in a couple of seconds. Then you can fill out the information about yourself or add a photo, or leave it for later.
ThaiCupid Usability
The good:
Nice design
Button layout
Website Speed
The bad:
ThaiCupid.com is one of a series of dating platforms. They all have a similar structure but are divided into different audiences. This is a brilliant solution. Also, the interface is thought out to the smallest detail: here are convenient button layout, categories and calm colors that do not distract from communication.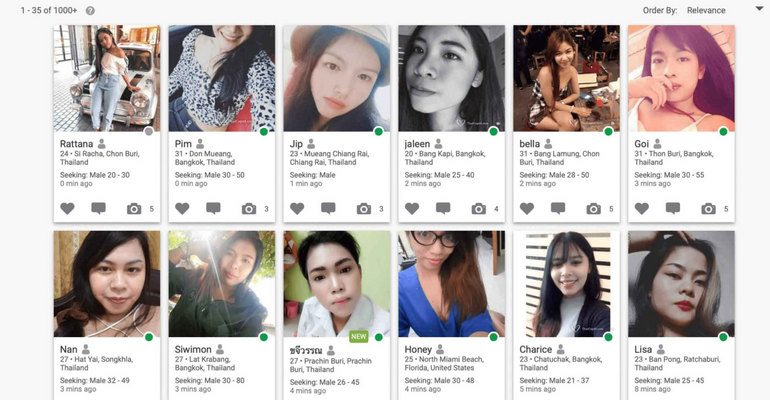 The whole structure makes sense and is intuitive. On the main page, you will see the express search and profile offers. In the menu above there is an online user page that you can contact now. Matches page (people who might suit you), advanced search, messages, and activity. Each category is useful and often used.
Making contact
The good:
Live chat
Many members
Message translator
The bad:
Limited for basic accounts
ThaiCupid has surprisingly many options for communicating with users here. However, this only benefits if you have a membership. So, do not count on many free features. But if you have a subscription, you can use unlimited chatting, messages or live.
It's pretty easy to get in touch with anyone. First, you use the search to find someone interesting. Then just click the message icon and drop a line. Most of the users here are located to communicate with everyone and always respond. But you need to have a completed profile with photos and descriptions in order to be successful in this.
ThaiCupid Profile quality
The good:
Comparison tables
Real photos
Advanced Profile Search
The bad:
Not everyone fills out a questionnaire
It's awesome! It has the most detailed profiles according to many ThaiCupid reviews. The point is in comparative tables that are based on your preferences. If you answer all the platform questions that are proposed to you in the settings, this will greatly simplify your searches. Here is a list of questions about you and your requirements for the candidate. For example, your education, the presence of children, your attitude to smoking and alcohol. Also questions about your appearance, lifestyle, background, etc. You must answer questions about yourself and indicate what answers you expect from the candidate.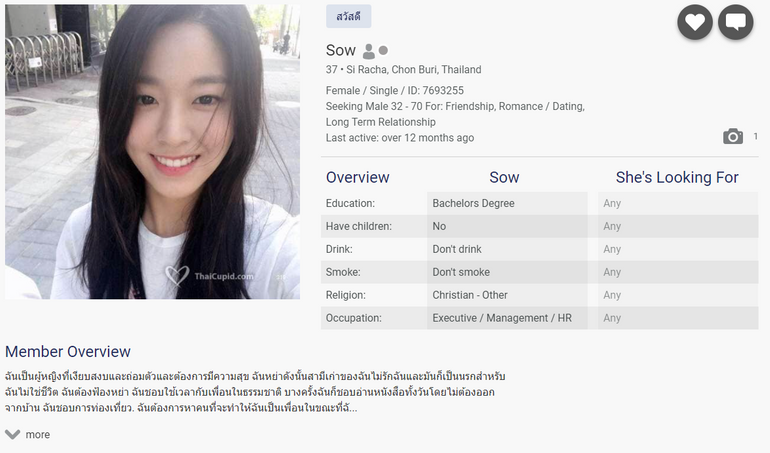 You can then use this to search for users. When you go to someone's page, you see a comparison table: on the left of his / her characteristics, on the right is her requirements for you. Suitable parameters for yours are marked in green, and unsuitable parameters are marked in red. For example, if your age is 35 years old and she / he is looking for someone in the range of 40-50.
ThaiCupid costs and prices
Thai Cupid website is a predominantly paid platform. There are a few free features that you could use on an ongoing basis. For example, basic members can only post messages to premium accounts. If they answer you, then there is a chance to start communication with at least someone. In premium membership, you can write to anyone.
Also, after purchasing a subscription, you are given all the options. For example, annoying ads will no longer distract you. You can also use the advanced search and chat in video chat. In addition, you can even automatically translate messages into your own language.
Free services:
Limited messaging
Simple matching
Profile Creation
Fee based services:
Unlimited communication
Video chat
Many other functions
Is Twoo dating website expensive or cheap?
It has an average price compared to other dating websites. But also it has more functionality.
Payment options
You can pay by standard methods: credit card or PayPal. Payment in the application occurs through a Google account. Paysafecard and bank transfer are also available.
ThaiCupid Special features
Cupid Tags
Questionnaire
Video chat
The good:
The bad:
It has truly unique features that you will not find anywhere else. Any ThaiCupid com review says about it. Okay, we won't mention the comparison table and detailed questionnaire again. But still! Also here is a lot to notice cupid tags. This small sentence appears at the beginning of your profile and characterizes your mood, intention or anything that is close to you. For example, you can write an angry message for everyone "I am here only for a serious relationship, no hookups!". Or your favorite quote from a book.
Premium members can also use video chat to communicate. Much better than blindly trusting the person behind the photo, huh? Here you can find many more nice details and unique functions that are carefully created by the developers of this platform.
ThaiCupid Apps
The good:
Good design
Easy navigation
The bad:
ThaiCupid platform pays more attention to its website than the app. Therefore, you better register on the desktop version and see all the functionality. Of course, if you do not have high requirements for the app, then this will not disappoint you too much. In general, this is a good application that works quickly and has a nice design. It's just not ... Tinder or something.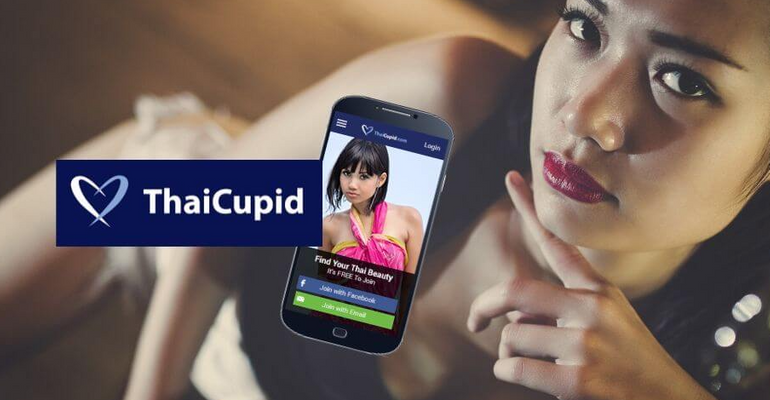 The main disadvantage is that it is only available for Android. Perhaps because it is a more popular system for most users of this platform. But this proves once again that this is not ThaiCupid's strong point. However, if you use an iPhone, this is not a problem for you. Just go to the site through a mobile browser. You will receive an adapted version of the website.
You can use this for free to see how it works, but you will need membership later.
How to create an account on ThaiCupid dating website?
Go to the site and select the Sign-up button. A detailed process is described at the beginning of this review.
This is an absolutely safe and reliable platform according to authoritative sources.
How to delete a profile on ThaiCupid dating website?
Go to your profile settings and select the appropriate function. This is an irreversible action.
What is the number of active users on ThaiCupid dating site?
In total there are more than 1.5 million users and more than 3 thousand daily logins.
How to use Thai Cupid dating platform in incognito mode?
For this, you need to have a premium membership. After that, just turn on incognito in the upper right corner of the screen.
What to do to make sure that a person I talk to is real?
Use video chat in the premium version.
How to contact people for free on ThaiCupid?
You can only post to premium members here.