All
Registration
Usability
Profiles
Prices
Special Features
faq
PlanetRomeo was started in 2002, and since then, it has helped thousands of gays to spot their perfect match. Participants can access this network in almost every part of the world. In fact, it's available in six different languages. There are various perks and features on the network for everyone to enjoy. Moreover, the user experience is excellent, and gay males can take advantage of this site.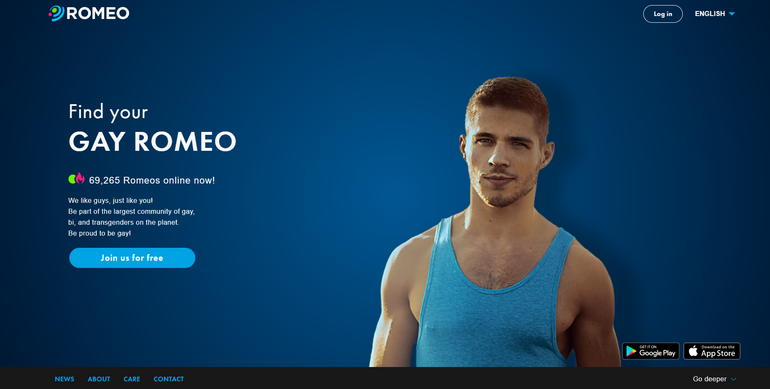 In this full PlanetRomeo review, figure out how you can spot a gay buddy. You'll find subscribers with different needs and preferences,so keep reading to know the tools and functions of the site. Explore the pricing structure, communication, and various other things. Figure out if this is the network you need .
PlanetRomeo Sign up
The good:
Free registration
Facebook sign up
The bad:
Mandatory profile picture uploading
The registration process on PlanetRomeo.com is simple and a quick. Select a username and provide a few particulars. There's an option of Facebook sign up as well which is quicker and simpler. Set the location manually or automatically and provide a picture. Choose an attractive and appropriate one. After this, validate your email.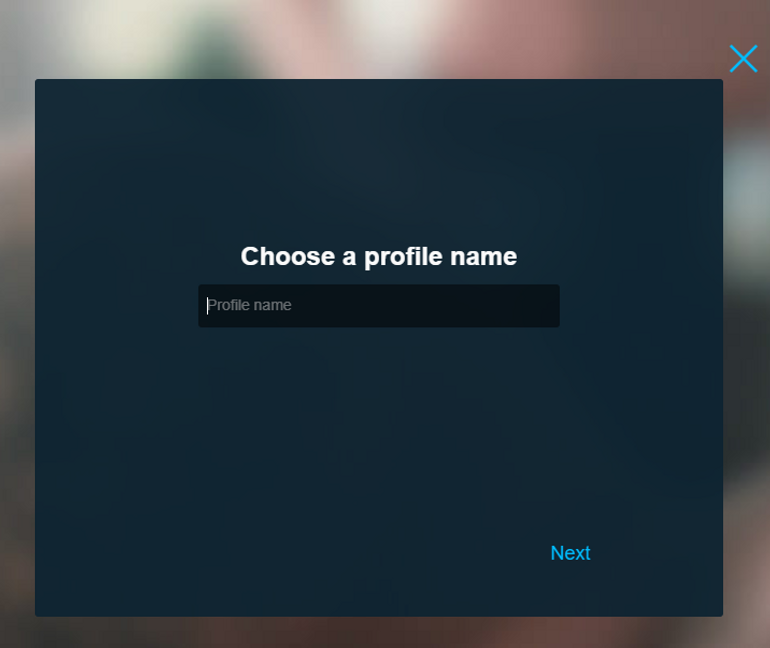 Once all of this is done, build your profile. Provide specifics and mention your preferences. This info you give will be used for matchmaking purposes, so make it as detailed as possible.
PlanetRomeo Usability
The good:
Simple interface
Easy navigation
The bad:
It's a pleasant experience to date on PlanetRomeo as everything is pretty straightforward and the navigation is simple. Members of all ages can figure out what to do on this network and where to click. Moreover, there are different functions on the main menu allowing the participants various features.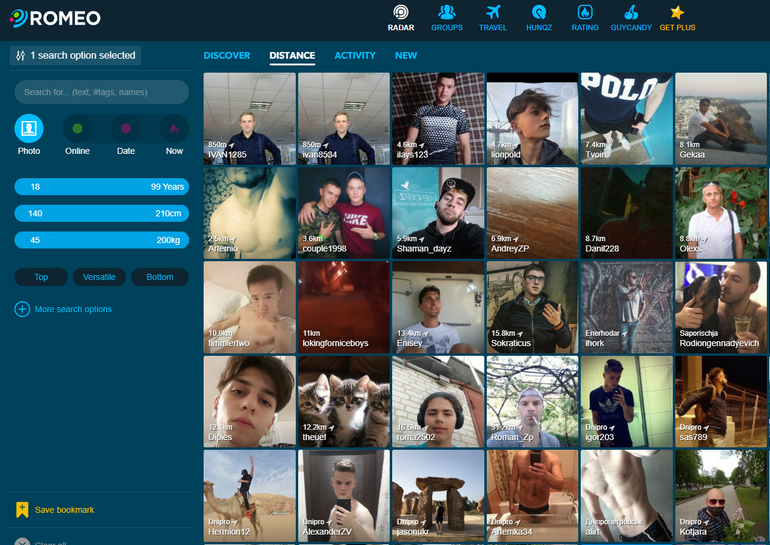 Contact
The good:
Free features
Adding members to your list
The bad:
Not many offers for premium members
. There are useful perks on Planet Romeo to find your ideal buddy and all of them are free. Try instant chat, texting, and adding participants to your list. Subscribers can also check out who visited their profile for the past 24 hours. There's another unique perk called Footprint. You can send these stickers to your partners and compliment them.
Also use quality search functions to spot the perfect partner on the network. Explore different features and tools to interact with different participants on PlanetRomeo.
PlanetRomeo Profile quality
The good:
Labels can be added to profiles
Private albums need access
The bad:
All profiles aren't very detailed
Accounts on PlanetRomeo are visible to all the participants. To view the pages, click on the member in the search tab. Next, the profile details will pop up on the screen. On the account page there's an option to view the photo gallery. To do that request acess. The services like Messaging and Footprint appear in the photo. Also, there's information like name, age, location, social media account details, etc.. All this is visible on the bottom of the page.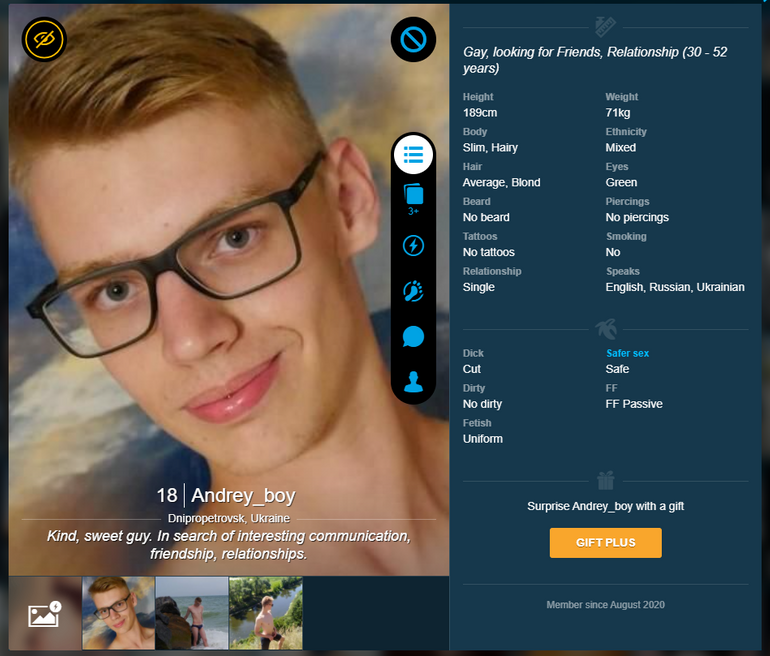 On the right-hand side look for data about sexual preferences and interests. Appearance specifics are also present on the page. Apart from this information, there is an additional paragraph about the user's description. Though most members leave this section blank.
PlanetRomeo costs and prices
There's only one PlanetRomeo Plus package available but in different monthly plans. The pricing structure is affordable and great for the features on offer. Participants are encouraged to invest their time and money if they want accurate and quick results. Read more about prices below:
Choose from the following packages:
Free services:
Signing up
Browsing through the network
Checking out member profiles
Creating a complete account
3 QuickShare requests
Footprint stickers
Sending messages
Search filters
Fee based services:
Ad free
Adult content
Checking visitors
Anonymous browsing
Unlimited QuickShare
Saving search filters
Unlimited storage
Payment options
PlanetRomeo Special Features
The good:
The bad:
Picture rating
Members can rate the photos uploaded on the PlanetRomeo. The different ratings available are: Popsicle, Flower, Illegal, Fire, and Match. Depending on the utility, you can select the appropriate one.
QuickShare
This great tool allows participants to share their private adult content with other subscribers. You can even request other members for their albums. Standard participants can ask for up to 3 times only. Premium account owners can send unlimited requests.
Meet The Romeo
This is a blog section with various articles you can read for inspiration. They're updated every week and participants can publish their ideas too.
PlanetRomeo App
The good:
Easy access to services
Android and iOS app
The bad: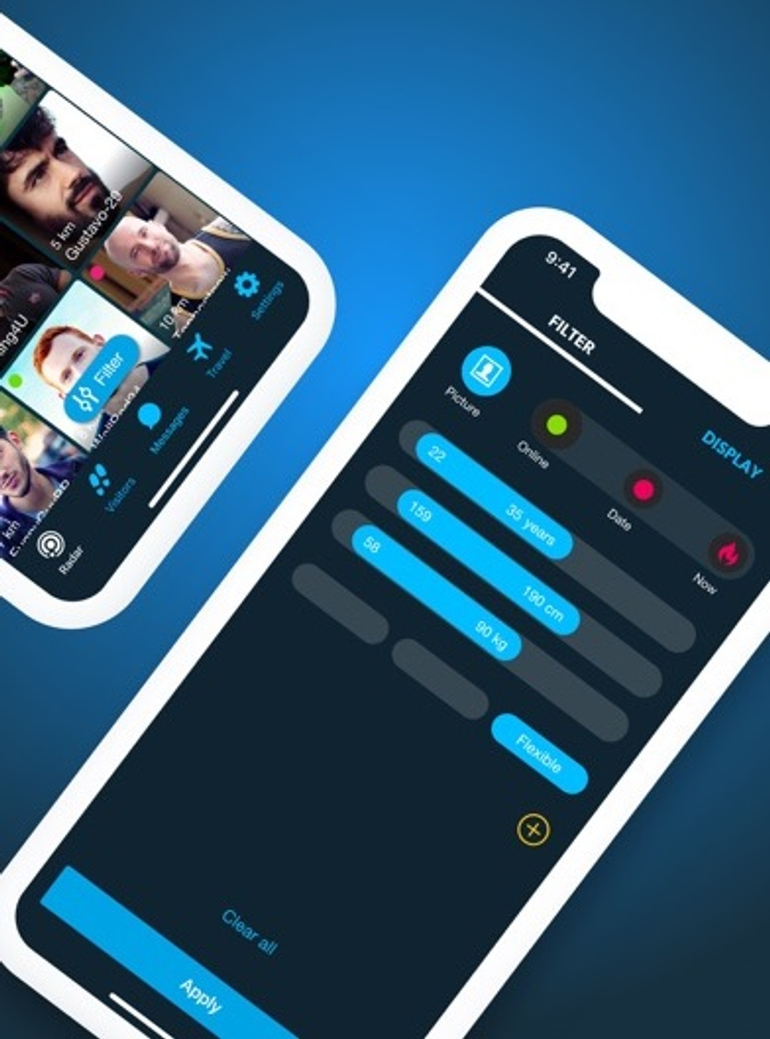 PlanetRomeo mobile application is available for all the members and can be downloaded from either Apple Store, or Google Play. Due to limited space on the device screen, all the services aren't viewable in an extensive manner as on the desktop. The users can find a total of four tabs: Profile Visits, Messages, Discover, and Travel Plans.
Is PlanetRomeo.com non-paid?
Yes, most of the perks on the network are available for free. There are premium packages as well though.
How to build a page on PlanetRomeo?
You can opt for the Facebook sign up option or use your email. The process is quick and simple.
How does the payment system work?
There is a single package on the network and it's pretty affordable.
Admins take all possible measures to make the network safe and secured.
Yes, texting is completely free.
How can I delete my account?
Heading to the 'My Profile' section and then choose 'Profile Settings.' Click on Delete your account there.
Can I use the network anonymously?
Yes, you can operate this network by hiding your identity. You'll need a premium account for this feature and it will allow you to search for participants without them finding about it.
How can I know accounts are real?
There's an email validation required on PlanetRomeo. Therefore, you can be sure the participant you interact with is real.
How long does the approval take?
The authorization process is simple and takes about a minute. After that, you can utilize network services.