ThaiFriendly
If you are a fan of Thai beauty, you must have tried looking for these great people on dating websites. There are a lot of people like you. Therefore, often we get sites full of Americans and Europeans, who are also in search of Thai people. But this ThaiFriendly review will reveal to you the secret of the place where real Thai people meet. Study it carefully and take your time to try it.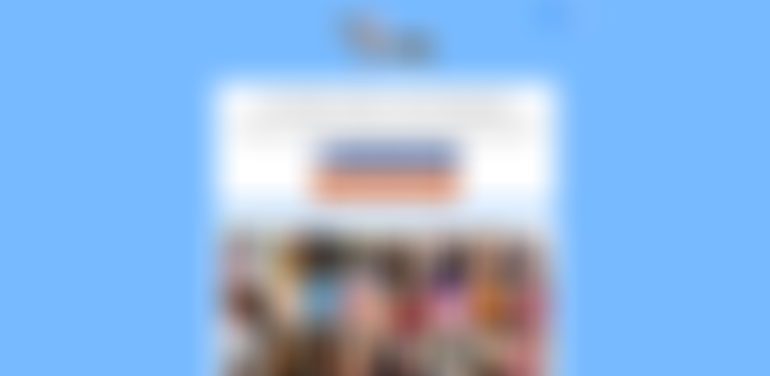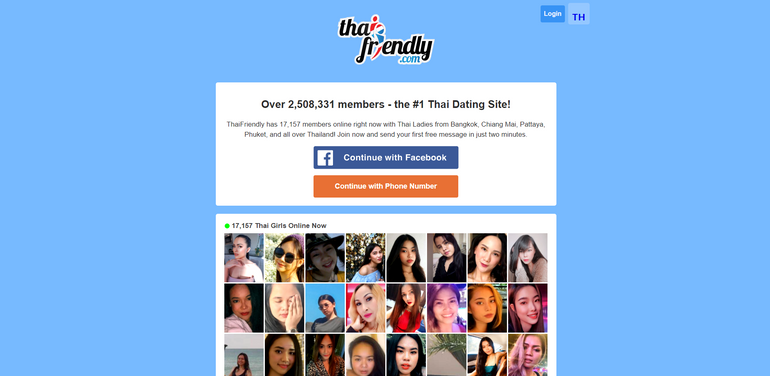 ThaiFriendly Registration
The good:
Detailed registration
2-steps verification
The bad:
Thai Friendly at first glance looks like a typical Asian dating website. It has an unremarkable design and a simple feature set. To register, you need to continue using Facebook or a phone number. If you chose the second method, you will receive an SMS or message on WhatsApp with a code that you must enter when registering. After that, you will receive a questionnaire to fill out your data.


Here you need to create a username and password, add your email, specify your gender and orientation. Then indicate your date of birth, height, and weight. But this is not the end ... Next, you will see an input field for your description. Following, education, children and many more questions are required. Aren't you tired of reading this? Yes, registration does take longer than on other platforms, but it protects the site from bots and scammers.
ThaiFriendly Usability
The good:
Minimalistic design
Easy to understand
The bad:
It is not a winner of better design or usability. It seems that this platform has not been updated for a long time. But this is ThaiFriendly.com style, as it attracts an adult and serious audience. Teenagers could not be here for a long time. But in general, it has pleasant color solutions, minimalistic functionality, and pleasant experience. Feel at home.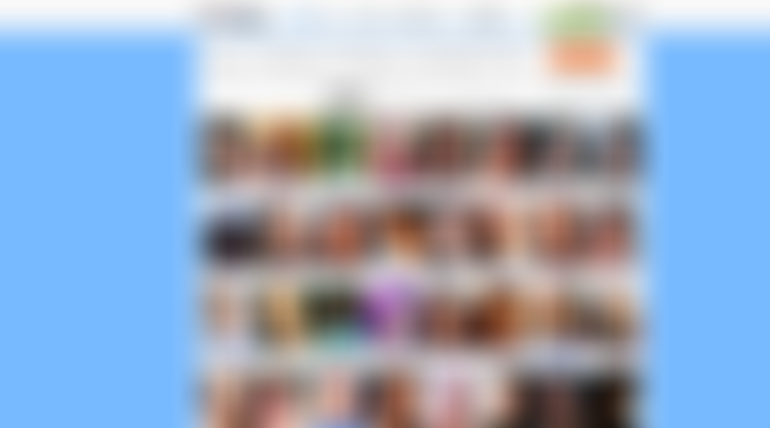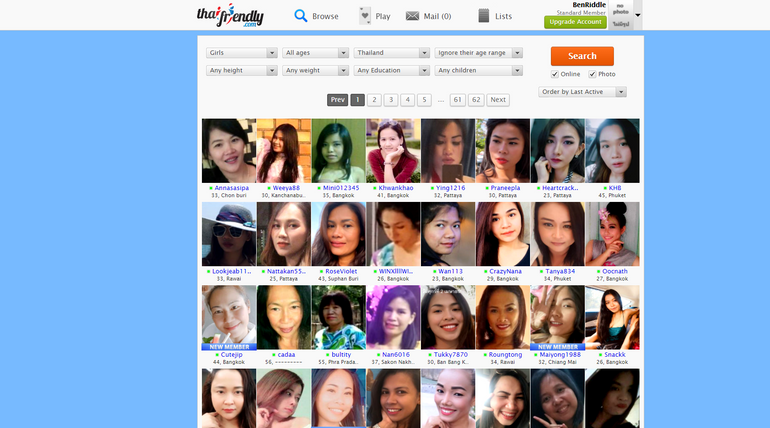 On the main page you will find a search for users that is no different from the main Browse page. Here you can indicate gender, country, education, height and weight, age and children. Also, indicate whether the user is online or has photos.
Making contact
The good:
Interested and Favorites statistics
Many people to chat with
The bad:
Limited messages for basic profiles
This has several rules for free accounts. You can send one message every 10 minutes. Of course, this is not enough for active correspondence. Also, you can not text popular people. In general, for normal communication here you need to have a premium account. After the purchase, you can chat without any restrictions.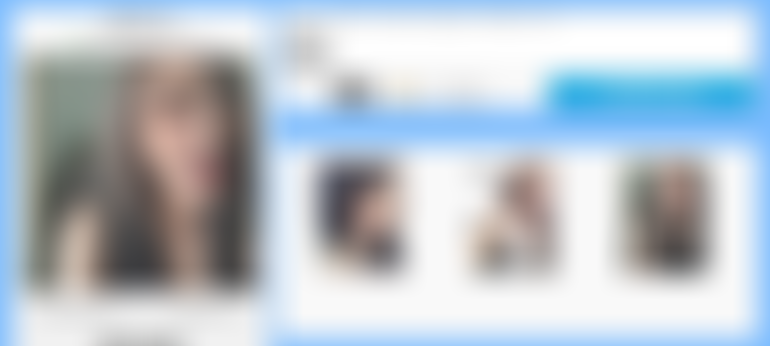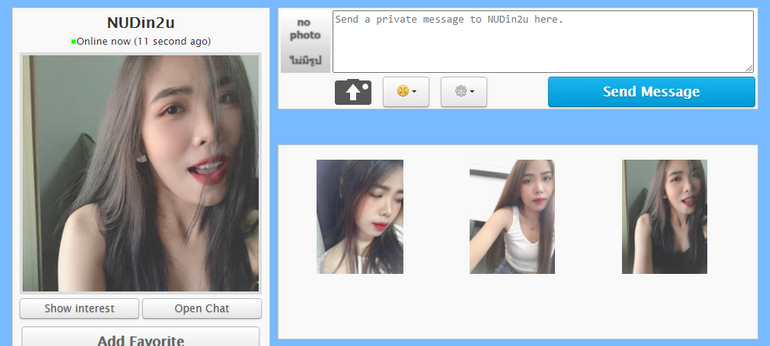 The main advantage of membership is that there are many people who are open to communication. There is also no matching here, so you can just use the search. The problem may be that not all people here speak English and the platform does not provide a translator, so you have to do it yourself. Use online services to communicate this way. Hope this Thai Friendly review will help you to deal with that.
ThaiFriendly Profile quality
The good:
Many different people
Only Thai users
The bad:
This is a real dating website where you can find women, men, and ladyboys from Thailand. Therefore, this is a real find for Americans, Europeans, Canadians, and other English-speaking users. Although the fullness of the profile here is not a priority and there is no general focus on goals, these are real users for every taste. This is what said in many ThaiFriendly reviews.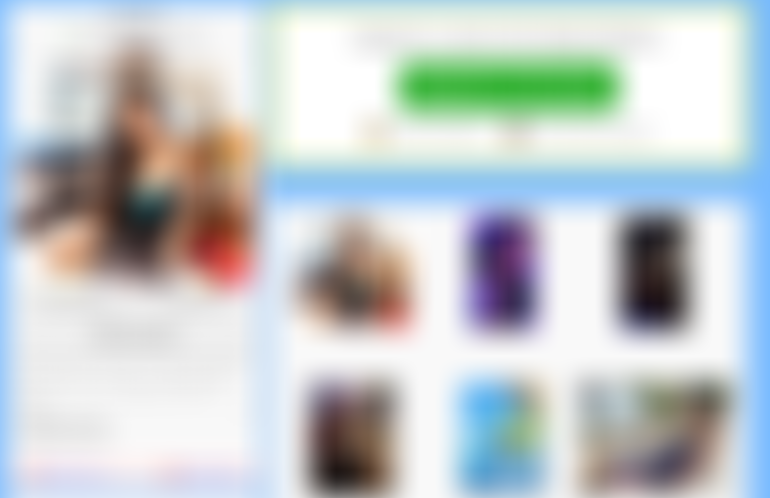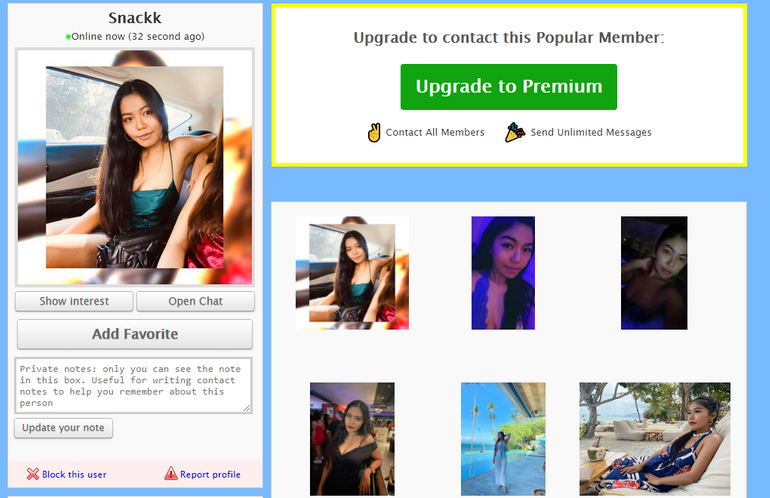 Select your search options and search for the ones you like. You can click on the Heart button or add a person to Favorites to show your love. You can view all photos even with a basic account. Usually, the user has several photos and little information. If you want to know more, you should just chat with him / her.
ThaiFriendly costs and prices
ThaiFriendly dating platform has only one type of subscription, but a flexible system. Membership for a month costs $ 24.95, but if you buy it once for 1 year, then it costs $ 8.33 per month. You can also buy a subscription for 3 or 6 months. In general, this price is average when compared with other dating platforms.
Compared to other online dating services, this is average. But also it does not have many functions, so the price is determined by the good quality of the audience here.
Free services:
Limited messaging
Showing interest and Favorites
Profile notes
Fee based services:
Unlimited communication
Advanced search
Additional features
Payment options
You can pay by credit card or PayPal.
ThaiFriendly Special features
The good:
Quick messaging
Showing interest and Favorites
Matching game
The bad:
Limitations for basic accounts
Not many ThaiFriendly overviews say about it. There are not many special functions here as on other sites, but there is a basic set. For example, you can show interest to other users using the Heart button or add people to Favorites to save their profiles. Your actions will be visible to the object of your sympathy, so you can receive a message from him / her in this way.
There is also a quick messaging feature. Near each profile that yours is allowed to write messages, you will see an input field. Just type something and submit. It is fast and no need to go to individual pages. There is also a Play category. This is a matches game where you click Like or Hide under each suggested profile.
ThaiFriendly Apps
The good:
Cheaper than the desktop version
Better Design and Interface
The bad: -
If you want to improve your ThaiFriendly com experience, use the app. It seems that developers are paying more attention to this because users are more likely to use smartphones than computers. It has a nice interface and comfortable design, so using it leaves a good impression. It is also available for iOS and Android, so it is available to everyone.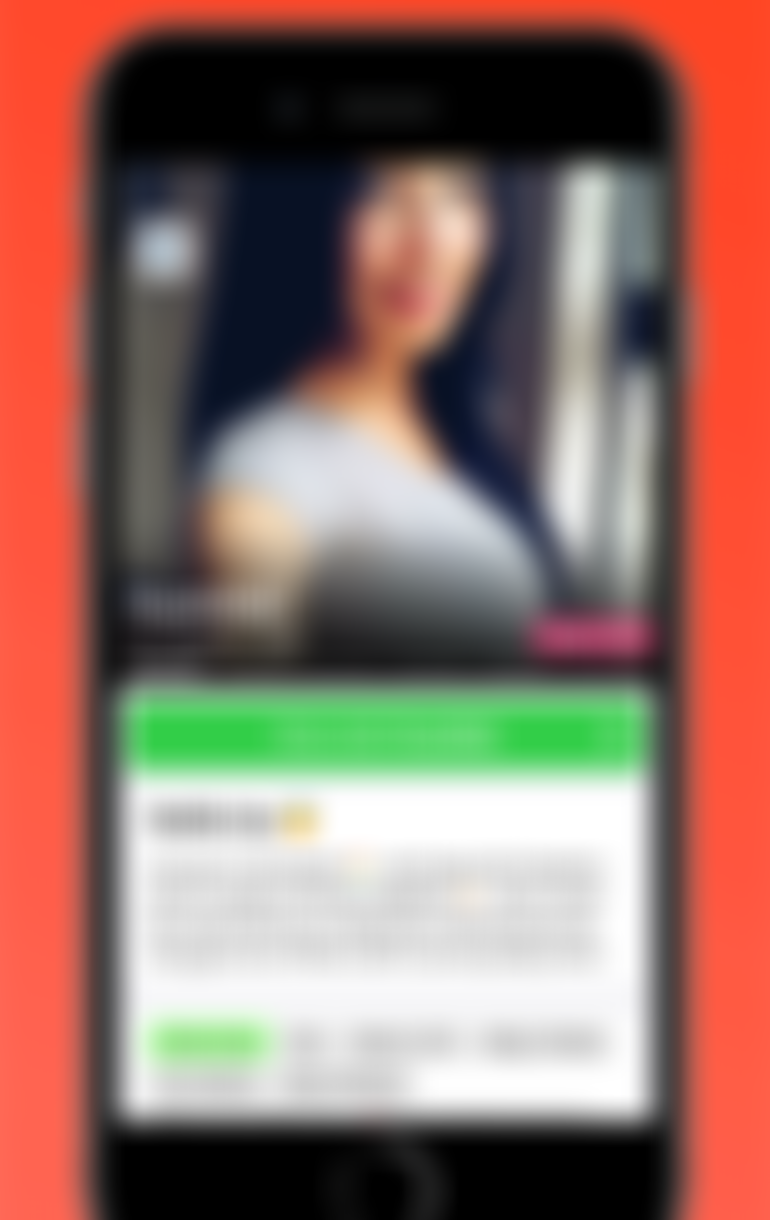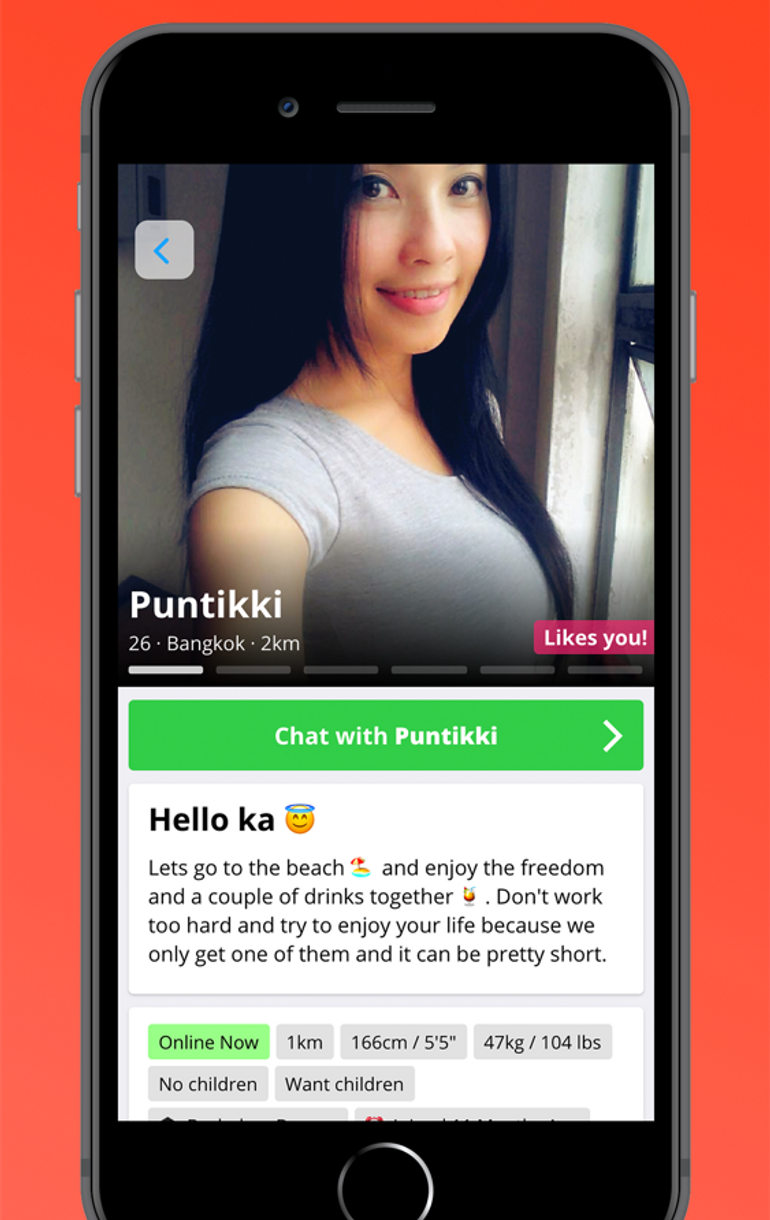 Downloading the application is free, but you will encounter restrictions when using it. Although an app is better than a website, it has a larger, cheaper subscription. You can consider this as a more profitable investment and an occasion to think about whether you need a desktop version.
How to create an account on ThaiFriendly dating website?
Go to the website and follow the instructions. The process is described in this review in the Registration section.
How safe is ThaiFriendly?
It has several verifications, therefore it is absolutely free.
How to delete a profile on ThaiFriendly dating website?
Go to your profile settings and select delete account.
What is the number of active users on ThaiFriendly dating site?
This has 1 million users and about 90 thousand active accounts weekly.
How to use ThaiFriendly dating platform in incognito mode?
You need to have a premium subscription in order to be anonymous on the platform.
What to do to make sure that a person I talk to is real?
Follow the photo. If it is retouched and does not look natural, most likely this is a fake.
How to contact people for free on ThaiFriendly?
You can send one message every ten minutes in the base profile.