RussianHearts
Russian Hearts is the perfect social platform for Russians who live abroad. The network provides services to help customers connect with each other and establish romantic relationships. The website has a lot to offer to those who're in need of a serious bonding with a love match. Therefore, if you're hunting for a compatible companion, this network would be great to help you out.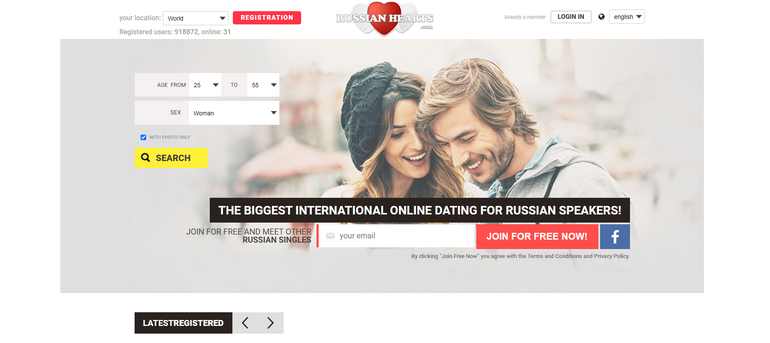 Do you wish to gather more information on RussianHearts? If yes, then this RussianHearts overview will help you out. You can read about the website and its different features in detail here. This will help you in understanding the services of the site better. Check out how to utilize several features of the platform and find a perfect match for yourself here!
RussianHearts Sign up
The good:
Free registration
Simple procedure with basic steps
The bad:
RussianHearts has a simple and quick sign-up process. New subscribers have to provide their basic information to build a profile. There's also an option to register using Facebook. This is much simpler and offers a quicker method than entering email address. Meanwhile, for those who don't want to use Facebook for registration, standart manual procedure is available. Provide only a valid mail as you'll have to verify it.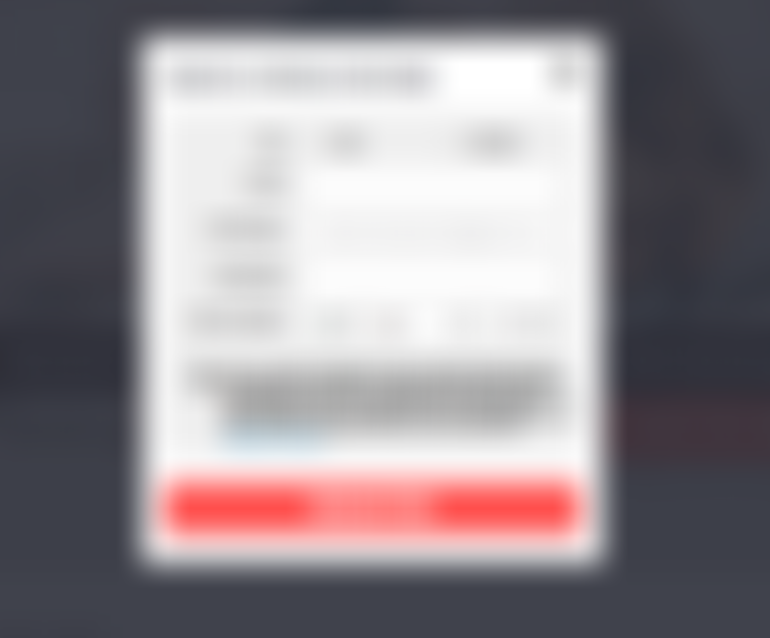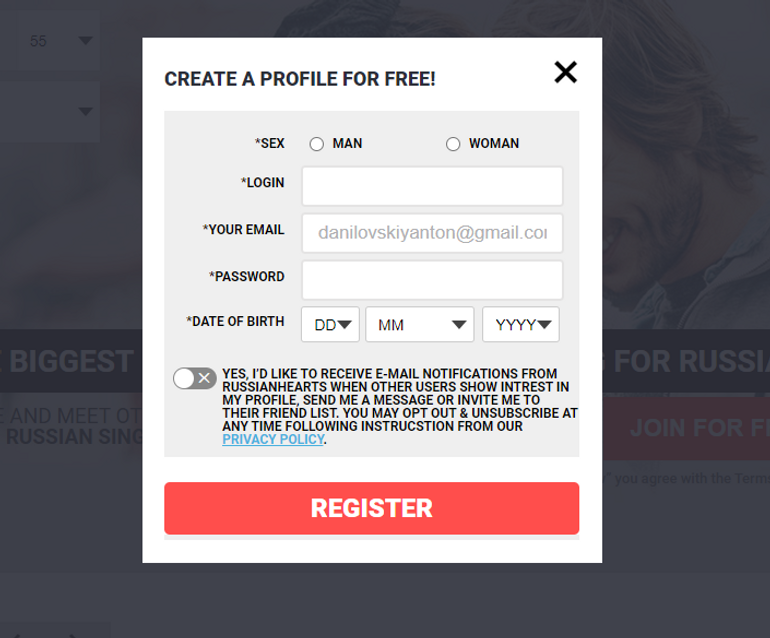 Fill in a few important particulars about yourself. Once this is done, you'll get an email with a verification link
RussianHearts Usability
The good:
Simple interface
Easy navigation
The bad:
RussianHearts.com has a simple and understandable interface. Even though the design might be a bit oldfashioned, the network has convenient functionality. Operating the site will be quick and easy. Moreover, you don't have to be tech-savvy to understand the use of each button or perk. All the features are located logically.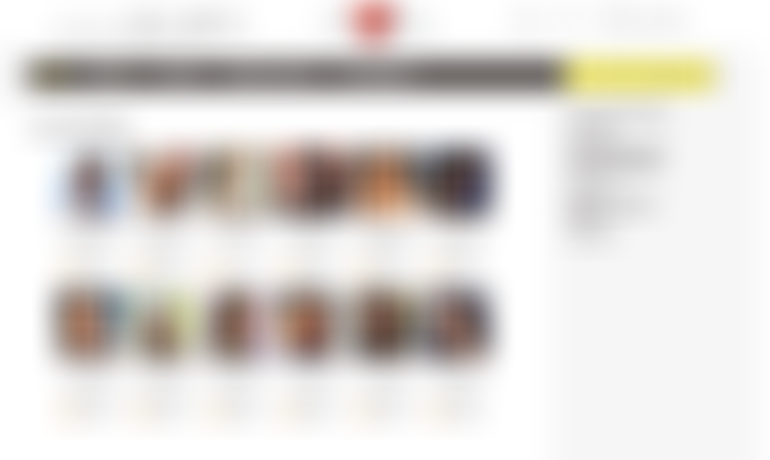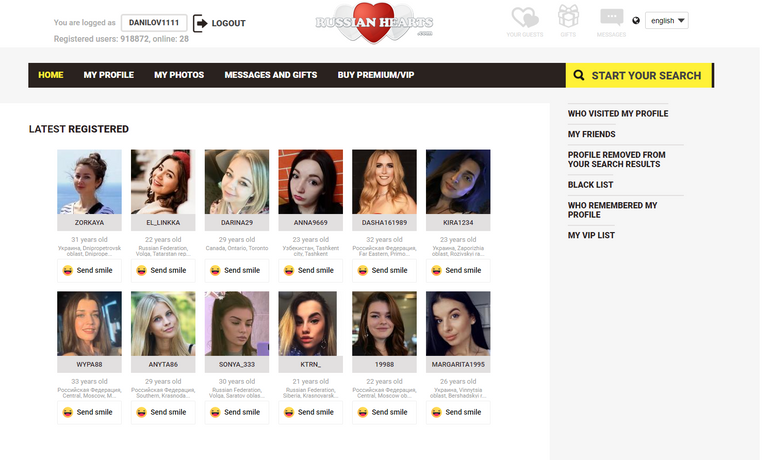 There is a FAQ section as well which has all the basic information a new participant might need to operate the network.
Contact
The good:
Free pages browsing
Sending gifts
The bad:
You can browse beautiful Russian females for free. There's an advanced and basic search tool allowing the participants to find their ideal match. Russian Hearts also allows subscribers to send messages and gifts.. Meanwhile, this is a premium perk for which you'l have to purchase a membership plan. There's a separate tab "Messages and Gifts" where you can check the number of texts you've sent and received. Moreover, you can order presents delivery to surprise your love.
RussianHearts Profile quality
The good:
Complete and detailed accounts
Quick interaction tools
The bad:
RussianHearts requires the participants to provide basic particulars about themselves to complete their profile. Information such as sex, location, appearance, personal life, drinking and smoking habits, lifestyle, etc. is required. Most of the subscribers' profiles are detailed and has all the necessary specifics. Moreover, there are more than 900,000 participants on the network and you can find a partner at any time of the day. In the top left corner of the screen, you'll always see the number of online users.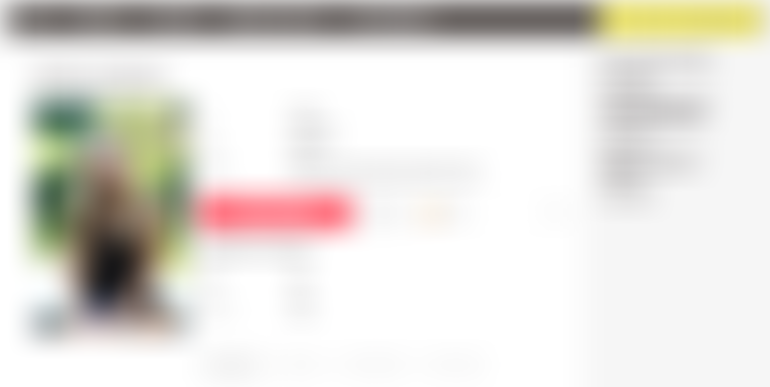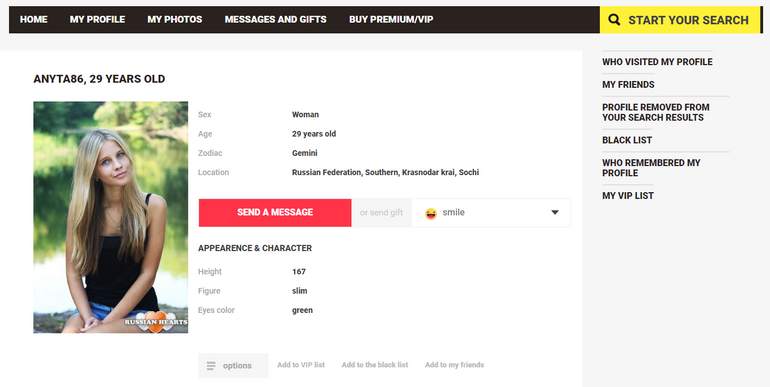 Most of the interaction tools and other perks are on the profile itself. So if you're interested in a particular bride, you can engage with her easily.
RussianHearts costs and prices
There are different and unique packages on the network. Participants can choose from the options as per their budget and the facilities they require. The pricing structure is average on Russian Hearts and it can be a great investment if you want to find a partner there. Read on to find out details regarding the payments on the site.
Free services
Signing up
Browsing through the network
Checking out member profiles
Creating a complete profile page
Using basic and advanced search filters
Showing interest in customers
Fee based services
Sending messages
Delivering virtual presents
Finding out who remembered you
Uploading upto 5 images
Interacting with standard participants
Payment options
RussianHearts Special Features
The good:
Easy-to-use tools and services
The bad:
Who visited my profile
You can find out who checked out your page. This perk lets the participants an insight of the users who were on their profile. So you can get in touch with them if they showed interest.
VIP benefits
All the participants on RussianHearts who are added to your list can text you for free. Even if the user doesn't have a premium account, he or she can send a message. In case a standard subscriber wants to reply to your text, you should have a VIP account. Only in this situation, you'll get the message. This is a great advantage for VIP subscribers as they can get texts from everyone.
Send presents
Users on Russian Hearts can give gifts to their loved ones. These presents are only available virtually and there are limited options for them. Though, you can easily surprise a female by sending her these gifts whenever she's feeling low.
RussianHearts App
The good:
Mobile version
Easy navigation
The bad:
No downloadable application
Unfortunately, there's no specific tool for the participants to date on the go. RussianHearts.com has no iOS or Android application. There's a mobile friendly site though which covers up for the app absence. This website can be operated from anywhere and at any time.
The mobile version has the exact same features and functionality as the desktop network.
The transactions on RussianHearts are protected by 128-bit SSL encryption.
RussianHearts Contact information
Company: Russian Hearts.
Email: admin@russianheart.net
Is RussianHearts.com non-paid?
There are a few free features on the platform. These include browsing, profile creation, etc. For all the other perks you'll have to pay.
How to build a page on RussianHearts?
You need to give certain information about yourself while signing up to create a profile. Also, the more information you add, the better is your account and matchmaking.
How does the payment system work?
There are two types of membership options available. You can choose Premium or Premium + VIP.
Yes, the network is claimed to be completely safe and secure by its administration.
No, for utilizing the texting services, you have to opt for a premium membership on the network
How can I delete my account?
You can do so by heading to the 'My Profile' section and then choosing 'Profile Settings.' You'll get the option to delete your account there.
Can I use the network anonymously?
No, you cannot operate this network anonymously.
How can I know accounts are real?
Every new subscriber has to verify their email address. So, you can have some certainty the accounts on RussianHearts are real.
How long does the approval take?
The authorization process is simple and takes a couple of minutes barely. After that, you can utilize network services.