BrazilCupid Review
On the main page of the site you are greeted by a photo of an incredibly beautiful girl and you understand what type of dating awaits you. Yes, Brazilian women are incredibly hot and passionate women who will make you happy or... break your heart. In a good way! Such a girl can become your muse, lover or beautiful wife. What do you choose?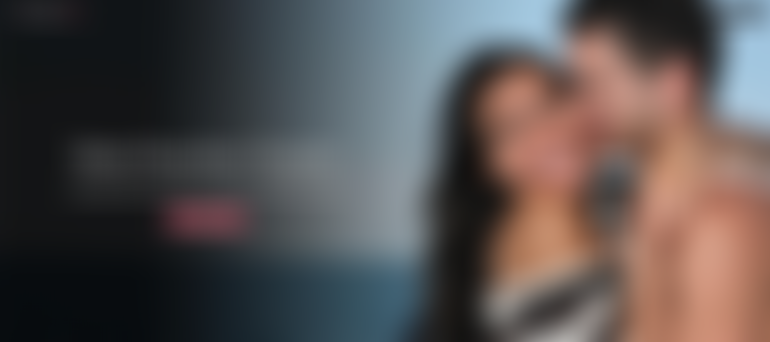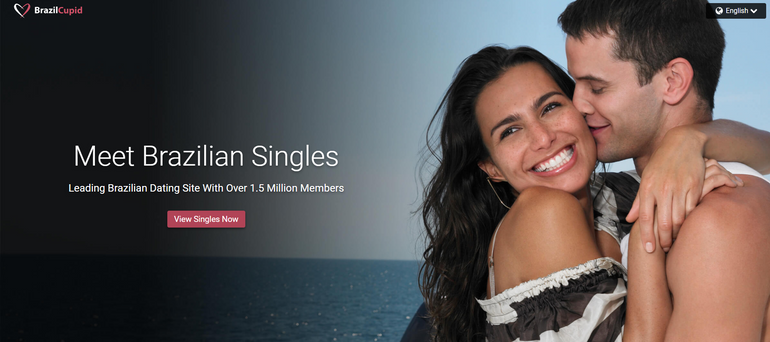 In this BrazilCupid review you will find all the pros and cons of this platform. Here is a truly unique atmosphere that immerses you in dreams that will become a reality. You need only a little courage! Are you intrigued? Give a chance to this place and you will have no doubt when your romantic adventures begin.
BrazilCupid Registration
The good:
Takes 2 minutes
Easy to understand
No verification
The bad:
On the main page, you will see the View singles now button to register. If your native language is not English, then select another in the upper right corner of the screen. The Brazil Cupid com translated into 12 languages. With sign up, you will see a window with several input fields. Indicate your name, gender, orientation, as well as email and password. After that, click View singles now again and you will enter the site.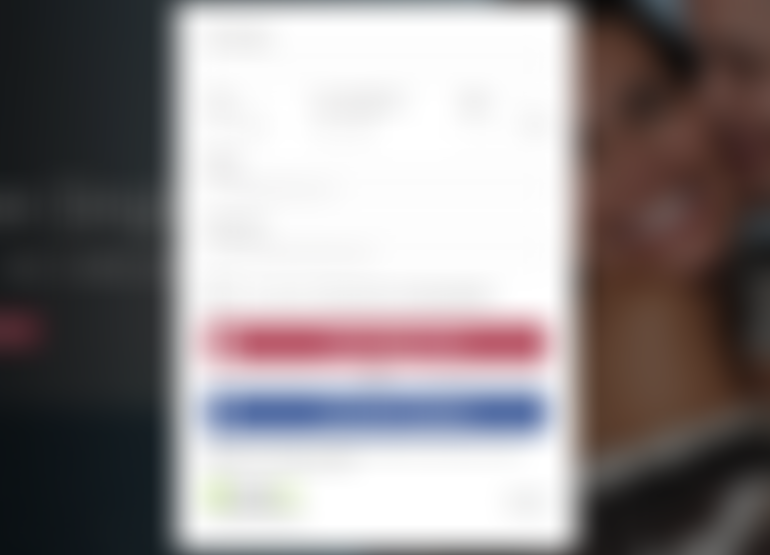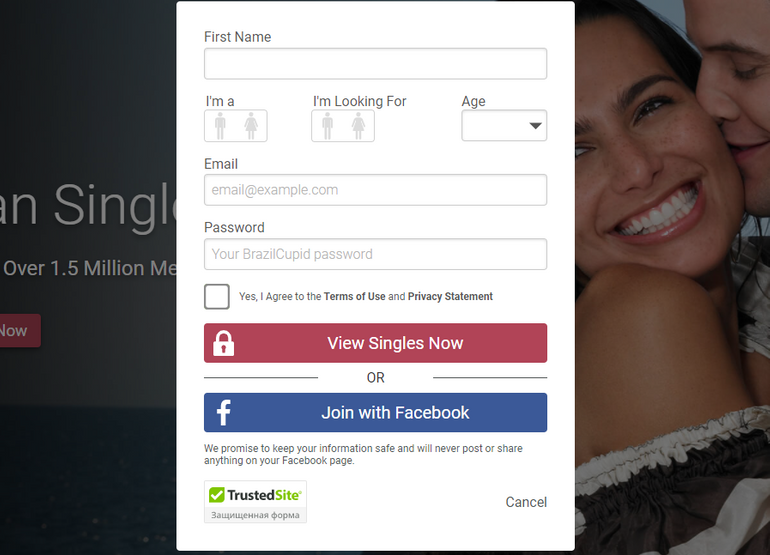 After entering you can see real photos of Brazilian beauties. You can use the express search here to filter them by age and location. There are a wide variety of women who will definitely attract your attention. In addition, there is really only a Brazilian audience among women, but more diverse among men.
BrazilCupid Usability
The good:
The bad:
You will immediately understand how everything is arranged here. Some sites, such as Asians, take time to sort out the categories and features. But BrazilCupid.com has a good structure, so you don't even have to make an effort to start using it. The platform has passionate red hues, which is associated with the women who are here.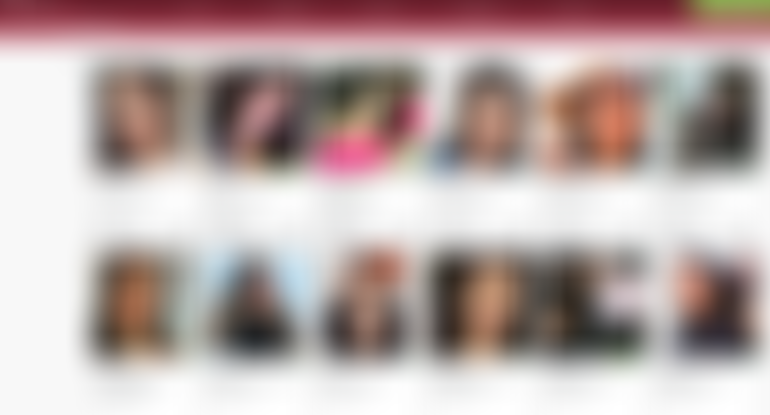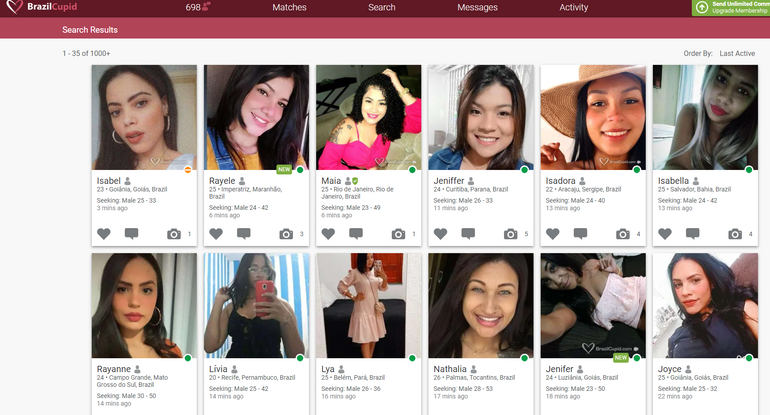 You may be annoyed by a large banner on top, but it will go away if you buy a premium membership. But you do not need this to see how convenient it is. When you go to the profile page, you can see all the structured information about the user and quick buttons to contact or show your interest. You'll love it!
Making contact
The good:
Live chat
Favorites and Interested
The bad:
Limited for free accounts
If you are suitable for a particular user and have a liking, you can show this in several ways. Show interest with a Heart button, add her / him to Favorites with a Star button or just drop a line in chat. You will get a small chat window in the lower right corner that does not close when changing pages. Therefore, you can simultaneously browse a platform and text someone.
Communication for basic accounts is limited. You can only write to users who have a premium membership. This is disadvantageous for men and quite okay for women since most often men buy subscriptions here. In general, it's easy for you to start a conversation here with someone. Every day you will receive messages. Many Brazil Cupid reviews say about it.
BrazilCupid Profile quality
The good:
Comparison tables
Real pictures
Visible for anyone
The bad:
Few users fill out the profile
This is the main advantage of the platform according to many BrazilCupid reviews. To complete your profile, you should answer over 40 short questions about your lifestyle, preferences, and beliefs. It does not take much time, but it will bring many benefits. Then you answer the same questions, but now it concerns your potential partner: how do you want to see him?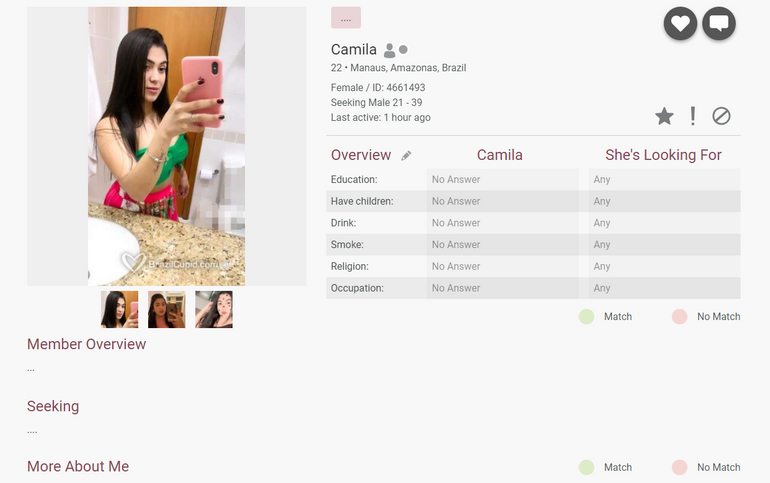 When you go to the user's page, on the right you see a table with answers about him, and on the left - what he is looking for. If you fit the parameters, it is highlighted in green. If you do not fit, the question item is shown to you in red. Not all users answer all the questions (maybe they are just not too demanding, huh?), but many still do it.
BrazilCupid costs and prices
Basic account shows you the capabilities of this platform but does not provide all the opportunities for communication. After paying for a membership you get all the benefits: unlimited communication, live chat, message translator and much more. It has really many features for such an average price, so this purchase is justified. Hope this BrazilCupid review will help you to make a decision.
Free services:
Creating a profile
Chat with premium users
Interest and Favorites
Fee based services:
Unlimited communication
Video chat
Many other features
Is BrazilCupid dating website expensive or cheap?
It is not cheap, but not expensive either. Compared to other platforms, it has an average price, but more useful features.
Payment options
Credit Card, PayPal, Paysafecard and bank transfer.
BrazilCupid Special features
The good:
Cupid Tags
Verification
Live chat
The bad:
-
Brazil Cupid com can truly delight you with its special features. This is thought out to the smallest detail and contains many surprises. For example, a feature like Cupid tags makes profiles more lively. This is a small line of text near your picture where you can write anything you want. For example, what do you want to discuss, what are your intentions or where are you now and are ready to go on a date.
There is also a special type of verification. You do not need to confirm anything after registration, but you can do it as you wish. This will increase the credibility of your profile and attract more fans. In addition, there is a video chat, translator and much more.
BrazilCupid Apps
The good:
Both for iOS and Android
Notifications
The bad:
The app here is... hmm, okay. Any Brazil Cupid wouldn't recommend to use it as a mail platform. You better register on the site and use the app for quick communication until you have access to a computer. It is available for both Android and iOS. In any case, you may prefer the mobile version of the site via the browser, try this too.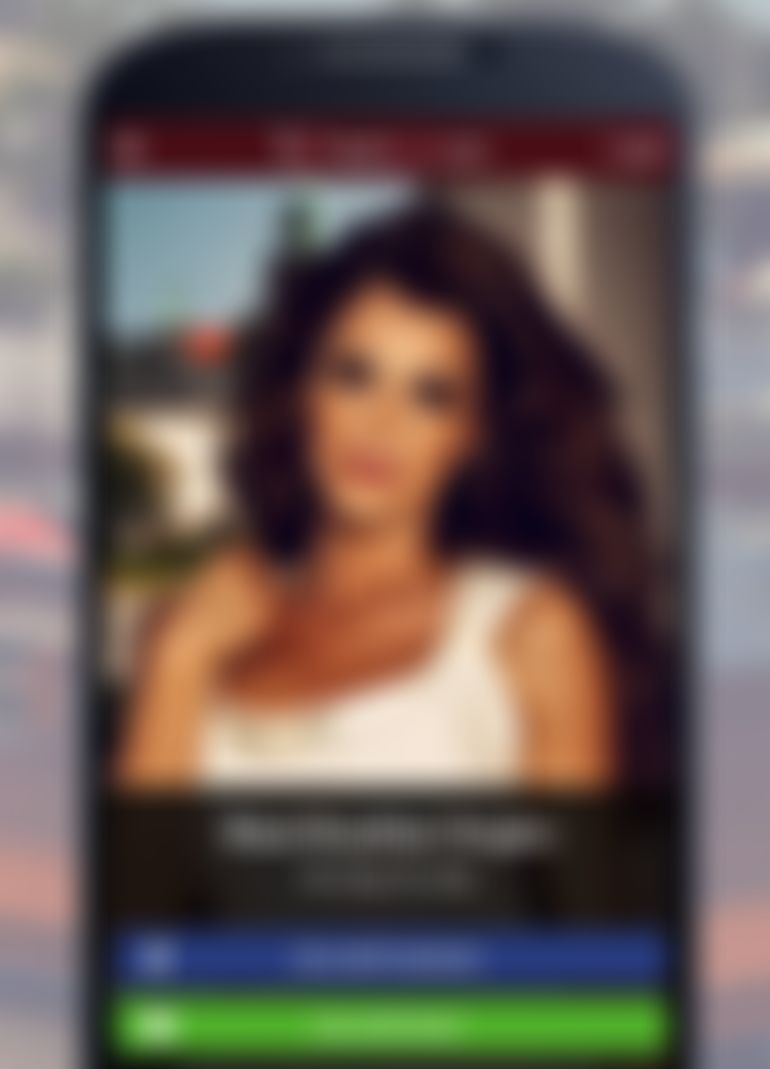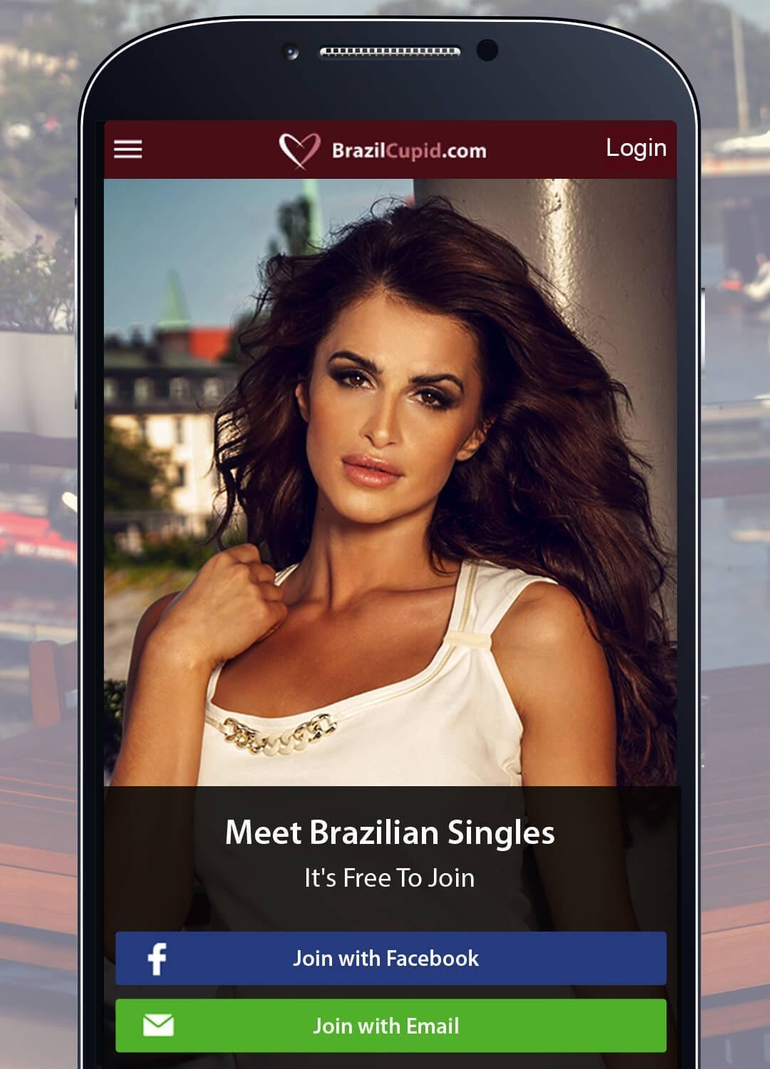 The App has a low rating and it is justified because it is not the main product of this platform. They focus on the development of the site, as their users use it more often. App has a normal design and not too convenient navigation. But if you are not so demanding, you may very well like this.
No, you need a subscription for full use.
How to create an account on BrazilCupid dating website?
Go to the site and follow our instructions in the review section of Registration.
How safe is BrazilCupid ?
This is an absolutely secure site that complies with all security standards.
How to delete a profile on BrazilCupid dating website?
Go to your profile settings and select this feature.
What is the number of active users on BrazilCupid dating site?
It has over 50 thousand active accounts.
How to use BrazilCupid dating platform in incognito mode?
Buy premium membership and activate in your account.
What to do to make sure that a person I talk to is real?
Use video chat to check the user. This is a feature available in a premium subscription.
How to contact people for free on BrazilCupid?
You can chat with premium accounts for free. For unlimited communication, you need membership.