All
Registration
Usability
Profiles
Prices
Special Features
faq
Nowadays, social media has become an essential part of our life. As an example, it is virtually impossible to find a person who doesn't have an account on Facebook. Here people share their thoughts and photos. They find out some information, do the shopping and of course communicate with each other. It is quite a useful thing.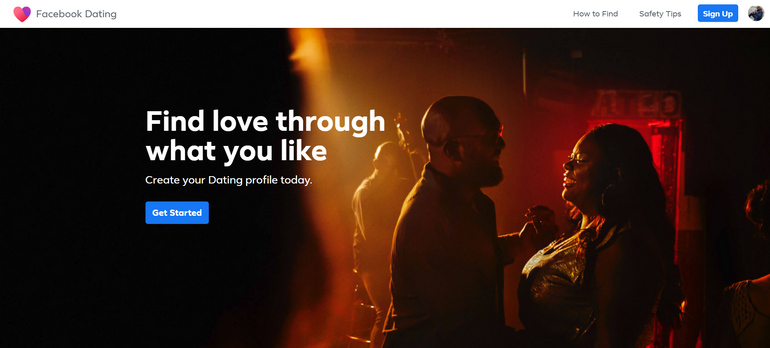 Actually, it seems like this social site is aware of all our secrets. It knows about likes and dislikes, mood, ideas, our friends' circle. It knows us better than our parents to. Still, do you know that Facebook goes even farther? It created a unique option that helps single people in a partner search. It is called Facebook dating. Don't you think that it was an excellent idea?
Facebook knows its users perfectly well. So quite possible that this platform may help to find an ideal match. Facebook dating focuses on serious romantic relations.
Facebook dating Sign up
The good:
Signing up is very quick and easy process
The friends from Facebook will not see your profile on dating
The bad:
It is possible to create an account here only if you are 18
If you want to have an account on FacebookDating, first of all, you need to register on Facebook. Still, the personal page on this social network doesn't provide you with dating features automatically. These are two different things. Accordingly, if an account on dating is blocked, it doesn't mean that your Facebook profile is.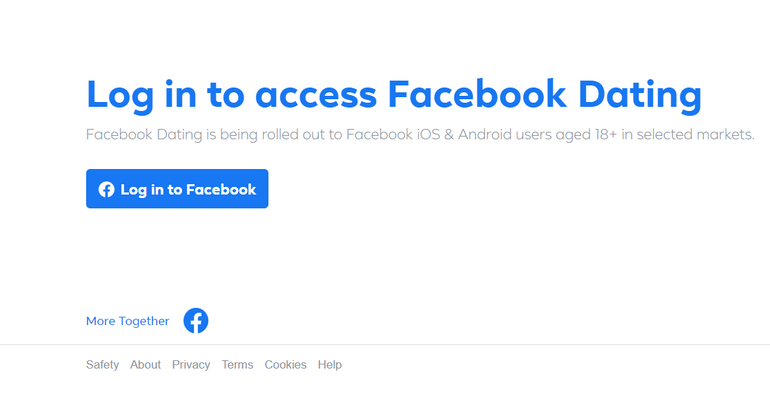 The reason for such separation is that the users need to be sure of their safety. Not all people want others to know about their search. On Facebook, your friends will not see your dating profile. Your personal information is not duplicated. Besides, there is no obligatory questionnaire. You may input any information, and you would like to share it with others. Also, it is essential to add several photos which you may upload from your Facebook or Instagram.
One more thing, the user has to be 18 years old so that to create an account here. It is a reasonable restriction. It doesn't let access for people who have unserious intentions and want to have fun.
Facebook dating Usability
The good:
Clear interface
Simple, attractive design
The bad:
Facebook dating is a new option of Facebook - a famous international social media site. It exists since 2018 and comes from Colombia. Now it is available in the United States and Asia. By early 2020 the Europeans will probably become the happy users of this feature.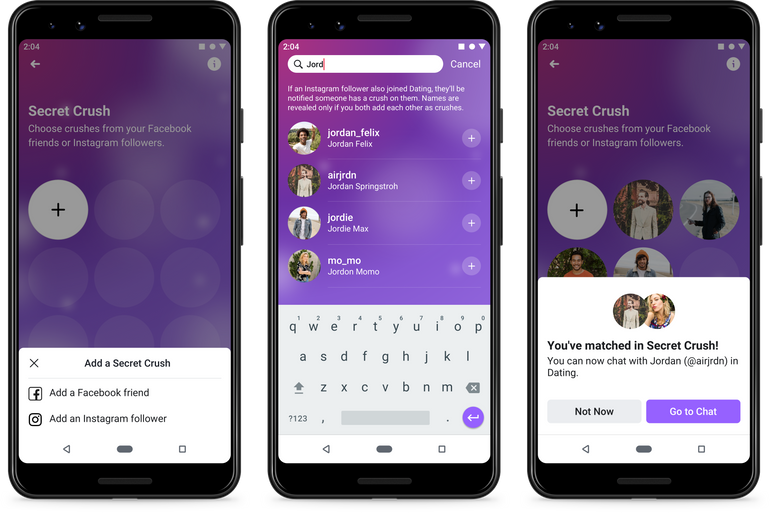 Actually, there is nothing easier than to use this platform. No doubt, most of us are real connoisseurs of Facebook. Facebookdating.com is just its part. As on Facebook, here you can change your information. Adjust your account settings, delete your page.
All the main icons are at the Dating homepage. They include your likes, messages, matches, suggested by the searching system. There is a menu at the bottom of the screen. It exists to navigate Facebook in general, not just its Dating option. When there is a new message or a new like of your profile, you will have a notification on your screen immediately.
Making contact
The good:
Innovative searching system
Lots of extra filters
No obligatory mutual match before messages exchange
The bad:
Only text messages are available
Facebook dating is an innovative platform with unique searching methods. It chooses some profiles that match yours perfectly. They do it on the base of information it knows about you, such as your likes, hobbies, mutual friends. Moreover, you may also use various filters. So that you can see profiles of women according to your preferences.
Additionally, there is a possibility to send your interest to other members. Just don't forget that there is a limit on it. It is one of the ways to prevent spam. If you don't want to see someone's profile, you have to click the not interested item. The account will disappear from your screen immediately.
Communication here differs from the other dating sites. First of all, you can send messages to any person, as well as receive them. In more detail, there is no obligatory mutual match before messaging becomes available. Thus, there are no restrictions and more chances to meet your soulmate.
Facebookdating.com has only one way of communication available; it is text messages. Photos, videos, and payments can not be shared here. Still, don't you think that communication is the most important thing. Especially when you want to reveal someone's personality? Photos and videos are just images, not more.
Facebook dating Profile quality
The good:
Obligatory verification of each profile
Informative profiles
Possibility to block accounts, you do not want to share your information with
The bad:
Blocked pages on Facebook are automatically banned on Dating
The social network started this whole thing is popular all over the world. It is known as one of the most secure and reliable places. There is no room for the scam. Each account undergoes verification before being registered. At the same time, there is a strict separation of Facebook and Dating profiles. All your information, photos, friends' circle, messages are available only on a platform.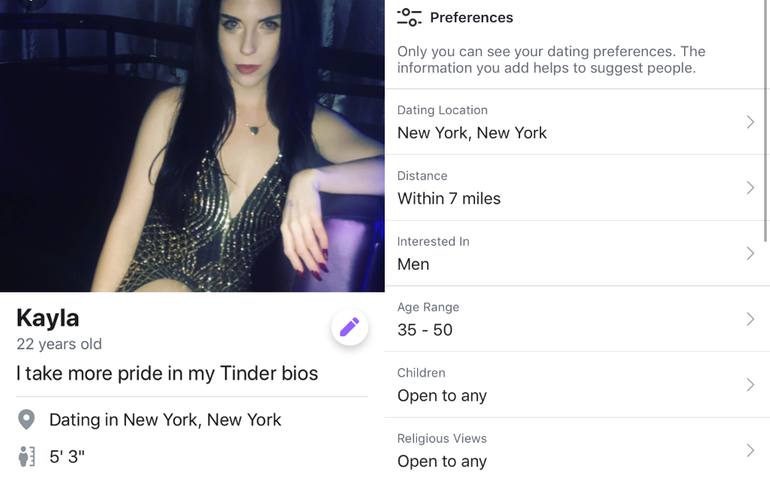 If you do not want some users to have access to your page, there is a possibility to block them. Still, suspended accounts on Dating will not be in the same status on Facebook. But suspension on the social network presupposes the same on Dating.
Facebook Dating costs and prices
Another so beautiful thing about Facebook dating is that it is free service. There is no obligatory membership fee, no ads, no premium profiles. All the members are equal and have the same terms of use.
Facebook dating App
The good:
All the services are available on mobile app
The bad:
The desktop version is absent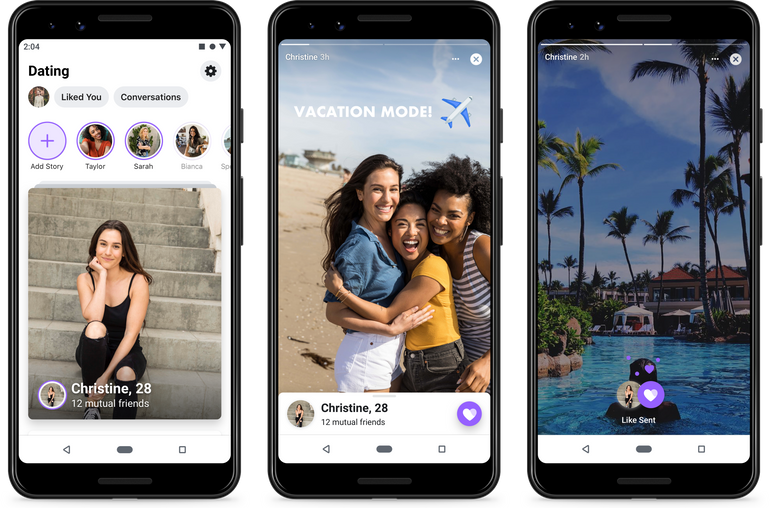 FacebookDating is a unique dating site. Differently from similar other platforms, it is available on your mobile-only. There is no desktop version. It exists for modern society that consists of active people who want to be in touch 24/7.
Yes, it is completely free of charge. There are no additional paid services or VIP accounts. All the members are equal.
How difficult is it to create a profile on Facebookdating.com?
You may do it only if you already have an account on Facebook and are at least 18 years old. This process is quite transparent and takes about 5-10 minutes.
How secure is dating option of Facebook?
All the profiles here undergo necessary verification. Moreover, there are no advertisements that are so uncommon for the modern web pages.
If I want to delete my profile from FacebookDating, how do I do it?
You have to go to your dating settings and click delete profile under dating account. It is a deal of several minutes.
How many people use the services of the site Facebook dating?
For the time being, this feature is available in the United States and Asia only. That is why the number of this site's members is not huge yet.
Is the function of anonymous data viewing available on dating feature of Facebook?
This site doesn't have such an option. If a person has serious intentions, probably he/she wouldn't like to hide his interest towards someone.
How can I be sure that the profiles of women are real?
It is impossible to create a scam account here without a personal page on Facebook. It checks each of its members strictly. Accordingly, all the profiles here are real.
Sending and receiving messages is costless on Facebook dating.
How quickly can I get confirmation of my profile?
It takes about 5 minutes.
How do I keep my account secure?
Create a strong password and don't tell it to anyone. The site itself uses secure methods to protect its users.