All
Registration
Usability
Profiles
Special Features
Prices
conclusion
faq
After reading this, you will find out the main aspects of this dating platform. You will realize whether you would like to become a part of it. Read about its benefits and what you can get from the services of LoveAndSeek dating platform. Discover what messaging options you will be able to enjoy. Find out how LoveAndSeek special features may help you to build your romantic life. Understand the payment options and what quality you will receive for your money.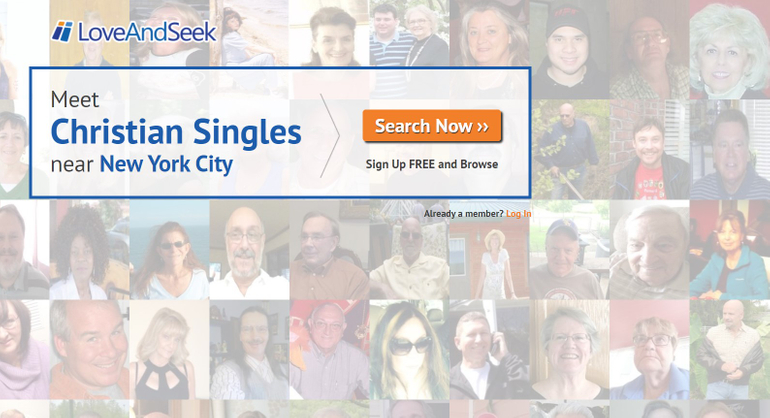 Pros:
Mobile Application is available
Prices are highly attractive
The interface is pleasant
Reliable online protection provides high end security
Thousands of gorgeous singles are online
Cons:
App is not available for iOS
Only users from USA and Canada can register
No video or audio communication tools available
Sign up
The good:
Quick and straightforward process
Takes less than 5 minutes
Some steps can be skipped
Facebook photo upload available
The bad:
No email verification
Available only for North America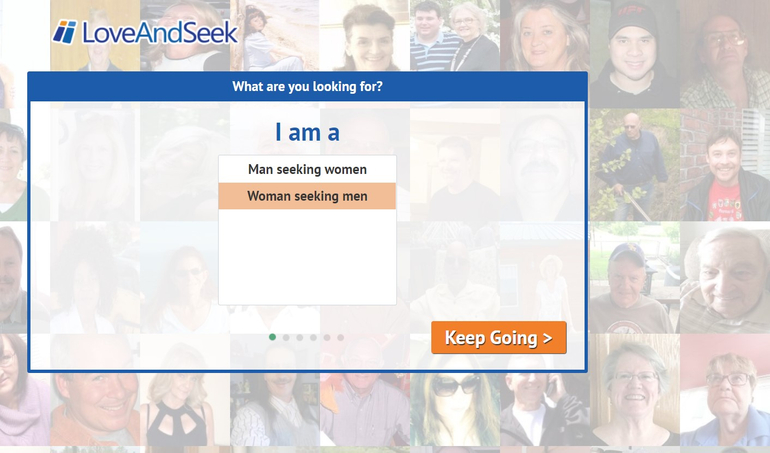 Right after opening the Love And Seek dating website, you will see a box. There you can click on the registration button. You have to identify whom you are looking for and what your gender is. Choose whether you are from Canada or the US. Type in your Zip Code, come up with a secure password and type your first name. To complete, you have to give your email address and your birthday.
Later, you have to answer some personal preference questions. Then complete your profile by adding your photos and writing a few words in your description box. Please mind that your profile will not be visible to other users. When you add pictures and personal information, it will change.
Usability
The good:
Pleasant to the eye
Links to useful articles
Understandable web sections
The bad:
Lack of exciting aspects
May seem too simplistic
This Christian dating platform is elementary to navigate. You will explore the possibilities it offers with ease. It does not bore its users with bright or uneasy colors. It provides a simple design that is understandable for people of all ages. LoveAndSeek has a modern interface and finding the right button is as elementary as ever.
Making contact
The good:
You can choose among different exciting options
There is a possibility to add users to favorites and send flirts for free
The bad:
No video or audio chats
Most of the services are paid
LoveAndSeek offers a wide range of communication tools. They are available for premium and free members. Although, some services are not available for non-paying users. For free you can send flirts, put likes, and add people to favorites.
As a paying member you can send messages to fellow members, and talk in the instant chat. Besides, you can choose to say "yes" to getting acquainted and and comment on people's posts and photos. It is a fun option if you are not sure whether that person would be interested in you.
Profile quality
The good:
Open personal descriptions
Up to 30 photos to upload
The bad:
No photo identification
Due to the unspoken rule of visibility, most of the profiles are very well developed. You will find loads of accounts with photos and detailed information. People put a lot of info there, such as personal preferences, descriptions, and some extra info. Moreover, you can upload up to 30 pictures to your page. This fact makes it easier to express your life without saying any words. You can always check who is online and ready to chat. You do not need to have a premium membership to have access to the info and photos of fellow users.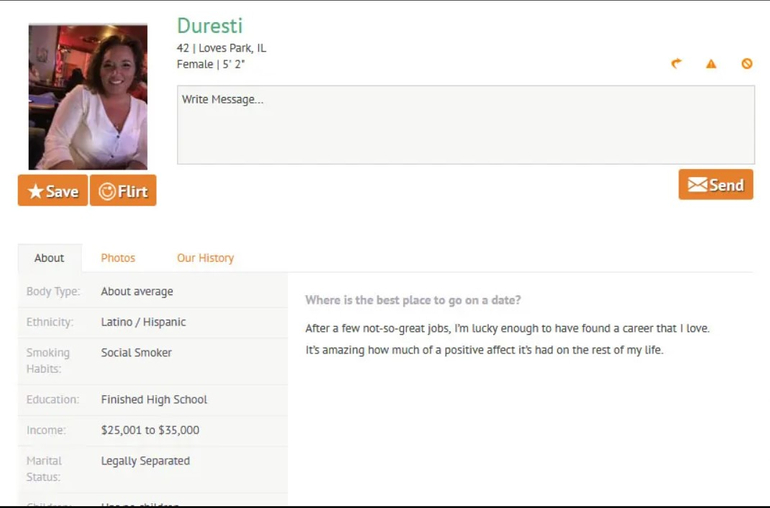 Mobile App
The good:
All services are available
Does not take a lot of storage
The bad:
Some technical inconveniences may occur
Not available for iOS
Love And Seek Christian venue has developed a mobile version. It is a convenient option for those who do not wish to spend all their time in front of the computer. Nonetheless, some users prefer the desktop outlook rather than the app.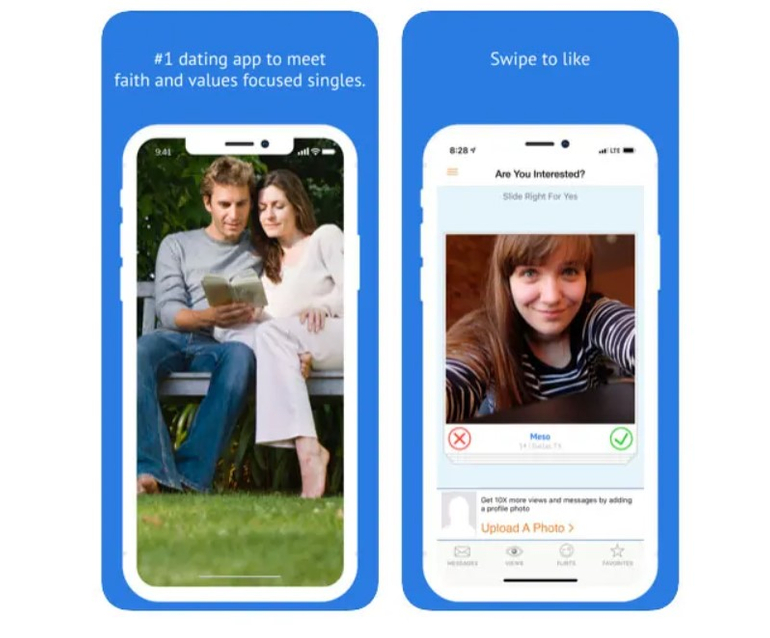 Special features
The good:
Fun activities
Useful matching tools
The bad:
Only a few options
Game of faces
A pretty standard and one of the most fun things to play on the dating site. You choose among two people which one you prefer and wish to talk to, the list of choices has no end.
Flirts
A handy option for shy members, or those who want to see whether someone liked them back. You can send an unlimited amount of flirts to fellow members and see who is as equally interested in you.
Instant Matches
A dating algorithm chooses possible partners for you. Then you decide whether its been a successful pairing or not by clicking "yes" or "no."
LoveAndSeek costs and prices
Free services:
Registration
Search
Website browsing
Sending flirts
Developing the profile
Game of faces
Fee based services:
Messaging
Seeing who added you to favorites
Checking profile stats
Seeing who flirted with you
You do not get much freedom with a non-paying profile. But it gives you a chance to explore the site. Set your mind on whether you would like to make a financial commitment!
What is the pricing policy for LoveAndSeek?
In comparison to Christian dating sites, this one has a good money to quality ratio. Prices are tremendously reasonable and this fact will please the users.
Payment options
Payment discretion
Every financial transaction is encrypted. The data cannot be accessed by the third parties.
Further costs
You will have to pay a one-time processing fee of $3.99. The site will add it automatically with all new upgrade orders.
Editor's conclusion
LoveAndSeek is an incredible Christian dating venue. It unites singles from North America. You can find a lot of new communication tools and play various games. Dating algorithm will search for possible matches day and night, isn't it what we all want after all?
Contact information
Company: LoveAndSeek operated by People Media, Inc.
Address: PO Box 12627, Dallas TX, 75225, USA
FAQs
No, it's not. You have to buy a premium membership. After, you'll become a full member and have access to every tool available on the site. Besides, there are some free services you can use before deciding to pay for your enrollment.
How to create a profile on LoveAndSeek dating website?
You have to register first. Then write in your personal information. It includes your name, gender, location, email, password, and birth date. Next, upload your photos and complete your profile. You can do it by adding descriptive text on your personal preferences and likes.
How do LoveAndSeek credits work?
This dating platform uses a premium membership option. It works perfectly instead of a credit system. You can subscribe to monthly renewal. Then enjoy unlimited access to every tool and service provided by the organization. You do not have to worry that you can run out of credits.
Yes, this dating website is entirely secure. You can find the certificates at the bottom of the web page. Nonetheless, you can never be too cautious while protecting your personal information. Always think about what you are posting online and letting everyone see.
How can I delete LoveAndSeek profile?
To stop your membership and erase all your info from this platform, you have to access settings. Then click on deleting your account. It will take less than 2 minutes. Yet, you have to understand that it will forever erase your website history.
How many members does LoveAndSeek have?
Currently this platform hosts more than 500 thousand members. It is proud to accept new users daily. There are more than 15 thousand people who access the platform weekly. Which boosts your chances of finding a perfect match.
Can I use LoveAndSeek anonymously?
Unfortunately there is no such service. Due to the strict security regulations, it is forbidden to use the site incognito. Love And Seek values the safety of its clients. It makes everything possible for you to feel comfortable while using this platform.
How can I know that the profiles are real?
You have to read the information provided by those people and check their photos. Real ones have loads of private pictures and are not afraid to share some personal facts. Besides, you can rule out a fake account by talking to them.
No, you cannot send costless texts unless you buy a membership option. Free users can't communicate via chat. There are, yet, alternative services like: sending flirts or playing a game of faces, that may help you express your interests.
How long does it take to have my profile approved?
Love And Seek does not have an email confirmation or ID approval. Although, the support team checks the photos you post. Thus it rules out untrustworthy accounts. You do not have to wait before starting to mingle with lots of gorgeous singles.