All
Registration
Usability
Profiles
Prices
Special Features
Safety
faq
Tinder is probably the most famous dating platform in the world. Found in the United States in 2012, this app expanded its geography in a flash. Before, this application had most of its clients in the United States and Europe. Nowadays, people from other continents are active Tinder users too.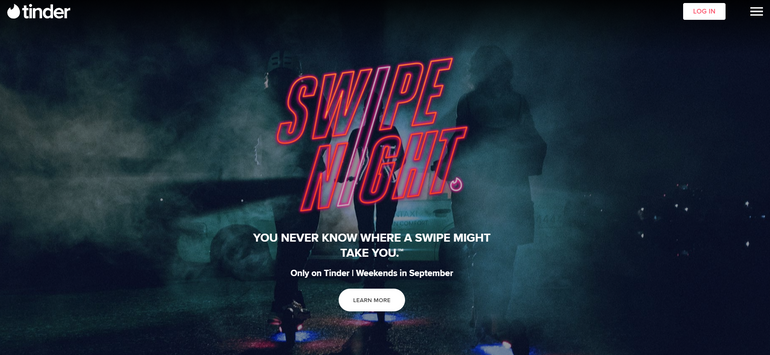 There is a stereotypical opinion that this platform is useful only for non-serious relationships. But thousands of happy couples would oppose it. The power of this dating platform is so durable. It breaks even the strict dating rules in most traditional societies in the world. Tinder connects hearts no matter what.
It is one of the best dating platforms at this moment. Its clean reputation and the enormous number of users make Tinder the perfect place to meet the love of your life. This review will explore the venue options.
Tinder Sign up
The good:
Fast registration process
Opportunity to log in with a Facebook account
The bad:
No chance to use the platform anonymously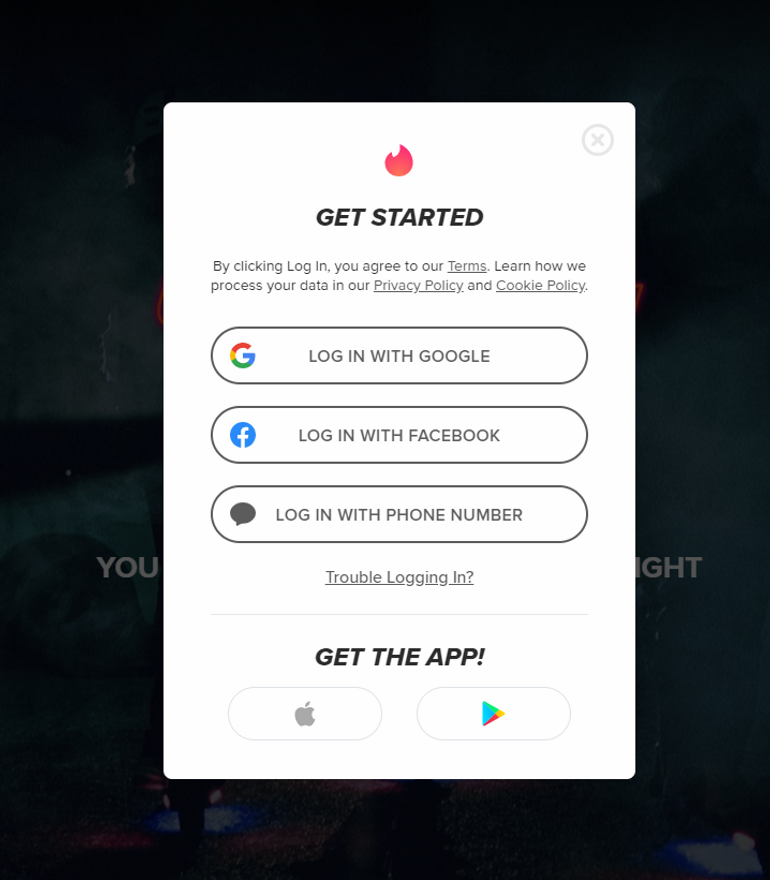 Welcoming newcomers, Tinder reached to create a handy and fast registration. You will not wait too long to begin exploring the world of beautiful girls. To sign up, you can use a Facebook account. Also, you can complete this step with a personal email or phone number. Once you have passed verification, you need to state your name, date of birth, and gender as well as upload a profile picture.
Tinder Usability
The good:
Modern and user-friendly design
Simple but effective options
The bad:
The registration is done in a few steps
Tinder is the pioneer in swiping applications. They reached to create an exceptionally user-friendly design understandable for any newcomer. The structure of the form does not make you feel lost but helps you to manage many conversations at the same time.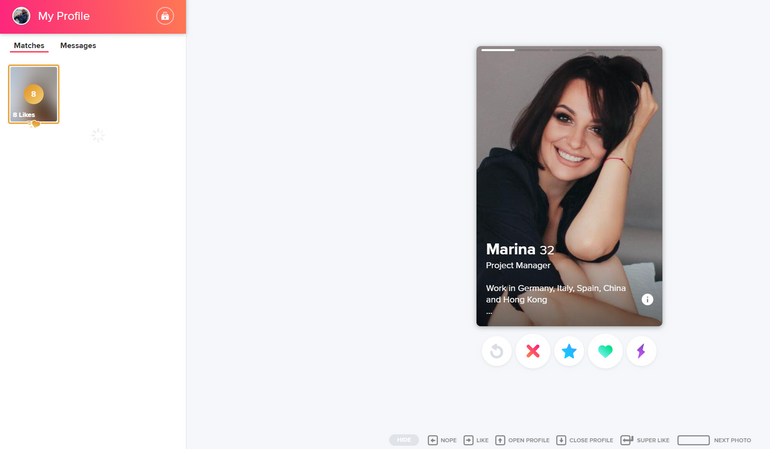 Making contact
The good:
Free browsing and chatting
Profiles with full description
The bad:
You can chat only in case of mutual sympathy
Tinder is the dating platform that operates on the swipe and mutual connection basis. Exploring the girls, you can assess them by a photo with a profile description. You can swipe right if you like her or left if you do not. In case of your right swipe, this girl will see your profile, among others, and make her choice. If you both swipe right, you can chat. Such an approach ensures sincere sympathy between people. It gives no chance to fake feelings.
The main search option is the location. You can set the radius in which girls of your preference are. This option allows finding a partner nearby, no matter her characteristics.
Tinder Profile quality
The good:
The photos of users are natural
Reading the information on profiles is free
Looking at photos is costless
The bad:
Some users prefer to tell personal information during a face-to-face conversation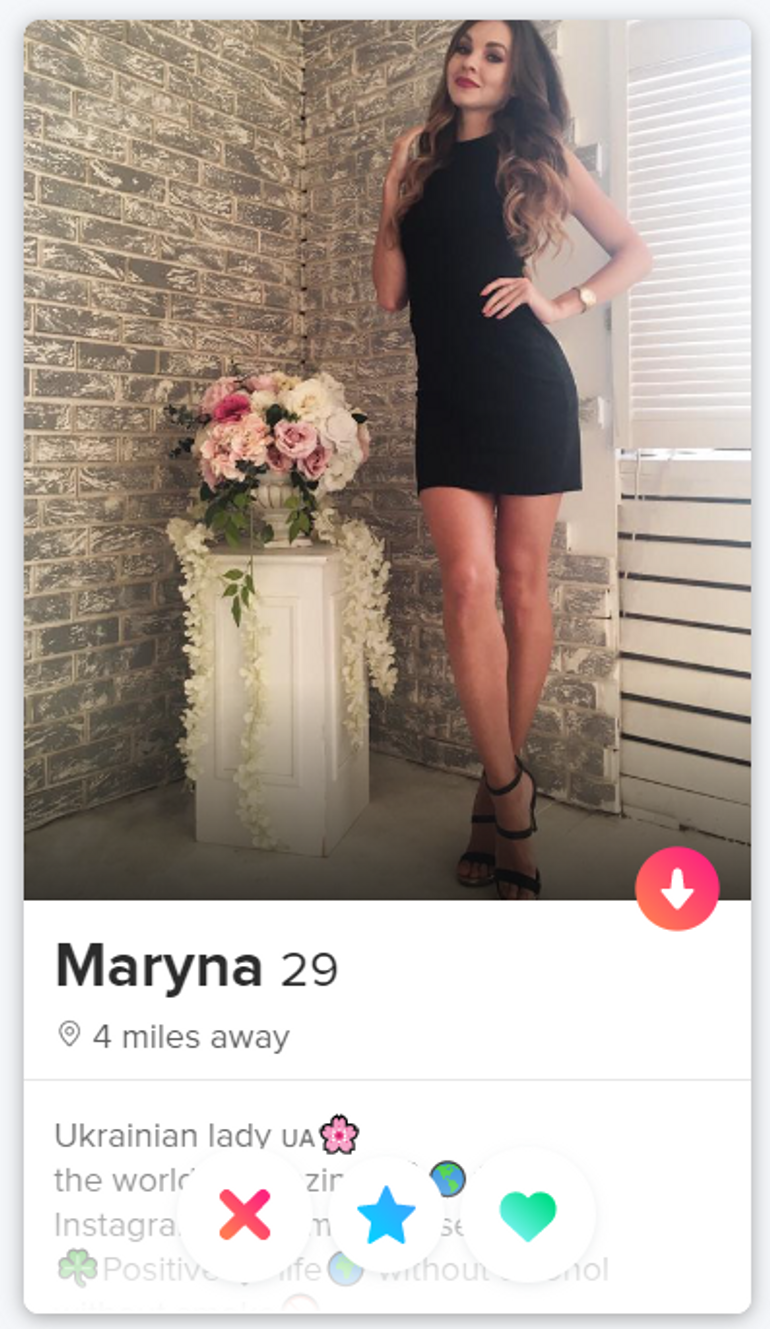 There is a little form you can fill in to give other users more information about yourself. The questions are about physical appearance, occupation, and hobbies. It will increase your chances for the perfect match. Unlike other dating platforms, Tinder allows its users to synchronize the profile with an Instagram account. Also, you can add your favorite songs with Spotify.
The quality of profiles is high because people do seek to meet someone. They do not want to lose the time, so their profiles are updated continuously. Thus they increase the chances of mutual connections. Girls fill in personal information and add lots of photos. So you have an opportunity to analyze the profiles deeply.
If you do not receive a match, do not give up. Some Tinder users may freeze their accounts and come back to the platform later.
Tinder costs and prices
Tinder offers two different subscription plans. The variation of prices also includes the age of users.
Tinder Plus package includes unlimited likes. The cancelation of last swipe and 5 Super Likes per day are also available. Plus 1 Boost each month and swiping around the world.
In its turn, to Tinder Gold package includes the same features plus an option to see who likes you.
Tinder Plus: under 28 years old (1 month plan)
Tinder Plus: under 28 years old (6 months plan)
Tinder Plus: under 28 years old (12 months plan)
Tinder Plus: after 28 years old (1 month plan)
Tinder Plus: after 28 years old (6 months plan)
Tinder Plus: after 28 years old (12 months plan)
Tinder Gold: under 28 years old (1 month plan)
Tinder Gold: under 28 years old (6 months plan)
Tinder Gold: under 28 years old (12 months plan)
Tinder Gold: after 28 years old (1 month plan)
Tinder Gold: after 28 years old (6 months plan)
Tinder Gold: after 28 years old (12 months plan)
Unlike alternative dating platforms, Tinder lets its users chat with no paying. Moreover, as you can see, payments are required for extra but not crucial options. It means that a necessity in buying a premium subscription is low, and it is excellent news.
Fee services:
Signing up
Making a profile
Browsing (swiping) girls
Reading profiles
Chatting
One Super Like per day
Fee-based services:
See who likes you
Swipe around the world
Boost a profile
Rewind last swipe
Payment options
Credit cards
Direct debit
Via mobile phone
Tinder Special features
The good:
Making your profile different
Changing the geography of search
The bad:
-
To increase your chances of meeting an ideal match, Tinder offers some unique options. They will help you to ride the dating wave successfully.
Boost a profile
This function allows placing your profile at the top of the online users' queue for half an hour. Your chances to be swiped right will increase.
Super Like
If you send it to a person, your profile will differ from others because of a particular blue frame. You can do it once per day free of charge. If you want more, you should consider purchasing a premium plan.
Swipe around the world
By default, users search for partners with a radius that can be set up to 150 km. The function of swipe around the globe allows searching with no location limits. Try to find your love in the country of your dream!
Rewind
This function can cancel your previous choice. In case of an accident left swipe, you can undo this action.
Top picks
To save your time and ensure perfect matchmaking, Tinder offers a function of top picks. You will be suggested to match with some profiles that the platform finds for you. To have proper contacts, please be honest when indicating your preferences.
Application
The good:
Application is available for all mobile versions
The bad: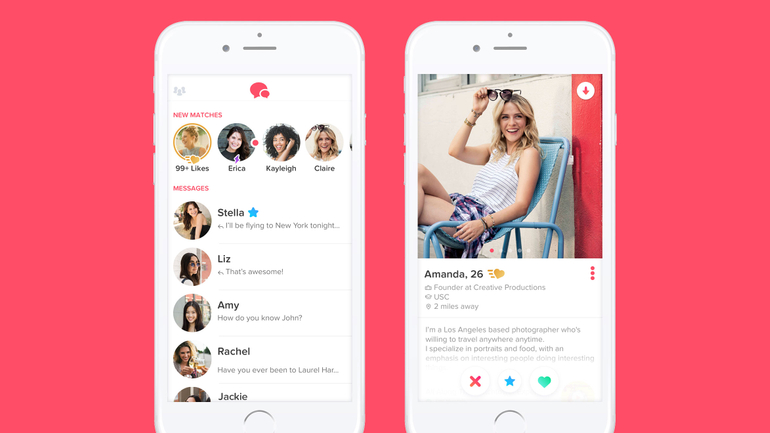 Tinder operates mostly with the mobile app. You can download it on any device. The interface is easy to understand. If you do not want to download an application, you are still able to use a site version.
All the payments on Tinder.com are 128-bit TSL 1.2 encrypted. This protocol provides the highest level of protection.
Tinder Contact information
Company: Tinder, Inc.
Address: West Hollywood, Los Angeles, California 90069, US.
Contact link: https://www.help.tinder.com/hc/uk/requests/new
This app allows using almost all the options costless. Registration, setting up a profile, browsing girls, and chatting are free of charge. The paid services include Super Likes, a boost of an account, and cancellation of a previous swipe. It can be concluded that Tinder requires payment only for the extra services. Paid functions are not the most important on the platform.
How difficult is to create a profile on Tinder.com?
The process of registration is fast and straightforward. To create a profile, you can use the login data of your Facebook account. Along with that, there are options for registration by phone number and email. To complete this stage, you need to state your name, gender, and date of birth. Additionally, you should upload a profile photo.
Later, users can fill in more personal information about themselves. Like physical appearance, occupation, preferences, and other characteristics necessary for matchmaking. This stage does not make you lost as the form is simple and the interface is handy.
How does the payment system work on Tinder.com?
To use extra features, you can buy premium packages. They include the additional features that may assist you well in finding love. The prices vary for packages and the age of users. For one month, it costs from $9.99 to $19.99.
If you buy a package for six months, the prices change to the range of $5.83 to $15.00. For a premium subscription for one year, the prices are from $4.58 to $10.00. In general, the price is lower if you buy an extended plan. The transactions can be done via credit cards, debit cards, and mobile phones.
How secure is Tinder.com?
Due to linking to social network accounts and mobile phones, the possibility of creating a fake profile is almost absent. The site cares about the protection of personal data, so there is no chance of hacking. The newest encryption technologies ensure payments.
If I want to delete a profile on Tinder dating site, how do I do it?
You can do it any time you want. There is an option to do it in the setting of your account, so you do not need to address the support team. You can create a new profile with the same login details in case of using the site again.
How many people use the services of Tinder?
The number of users of this platform worldwide is around 60 million. Such a large amount is real due to the global popularity of this dating platform. The geography of users is not limited to the western countries, and it is a definite advantage.
Can I use Tinder.com in incognito mode?
Unfortunately, there is no specific function of anonymous usage. For registration, you should state your real mobile number. Even in case you create a fake profile, a matchmaking engine will work wrong. Thus your matches will be insufficient.
What to do to make sure a person I talk is real?
Tinder users are quite eager to do real actions, so they rarely refuse to meet in real life. Along with that, the profiles are real because of the linking to phone numbers. This method of verification is quite rare for dating platforms. If you still have doubts, you can ask to send a real-time photo.
Yes, it is costless. But, you can chat only with whom you have a mutual connection.