Best Relationship Coaches In 2023: Experience, Specialization, Programs
There are lots of relationship coaches you can find online today. All of them have different target audiences, a variety of approaches to working with clients, several pricing policies, etc. We cooperated with some online dating experts so that they could share some peculiarities and details of their work experience. We appreciate that a lot and express many thanks to them. It was a big pleasure! Besides, our team has done its own research, the result of which you'll find below. Only top relationship experts that correspond to certain criteria like expertise, competence, and quality coaching programs were included in the list. Enjoy it!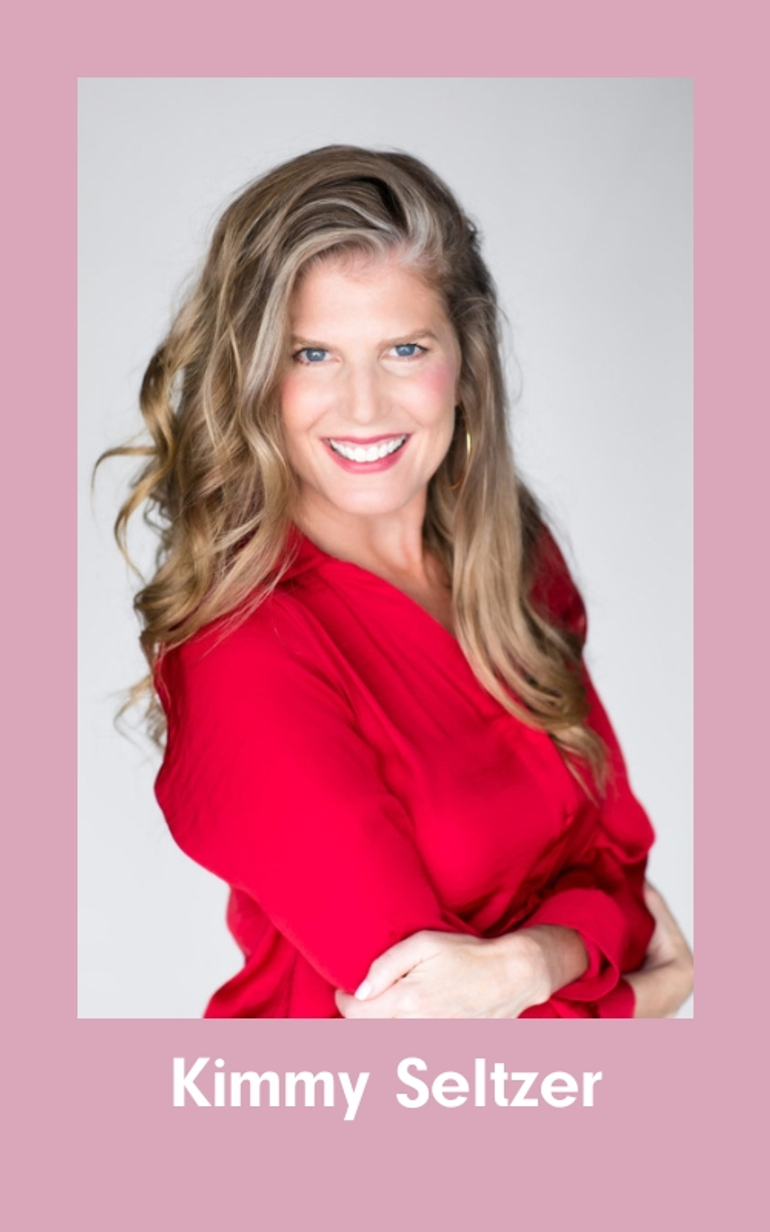 Kimmy Seltzer is one of the top dating experts with over 25 years of experience both in therapy and coaching. She coaches high-achieving men and women and assists them in creating authentic dating strategies. It helps to attract the love they deserve.
Kimmy has come up with her own Charisma Quotient Formula designed to raise people's Style, Emotional, and Social IQ. She specializes in working on body language, first impressions, and messaging. She also offers Virtual Makeovers, Phone Coaching Programs, Style Sessions, Retreats, and Flirt Workshops both online and offline.
Why should you choose Kimmy as your online dating expert? Her uniqueness lies in her combining therapy, coaching and image consulting. You start improving your outside first, before doing all the inner work. That's how you achieve success. If you want to find out more about her services, subscribe to her podcast, The Charisma Quotient.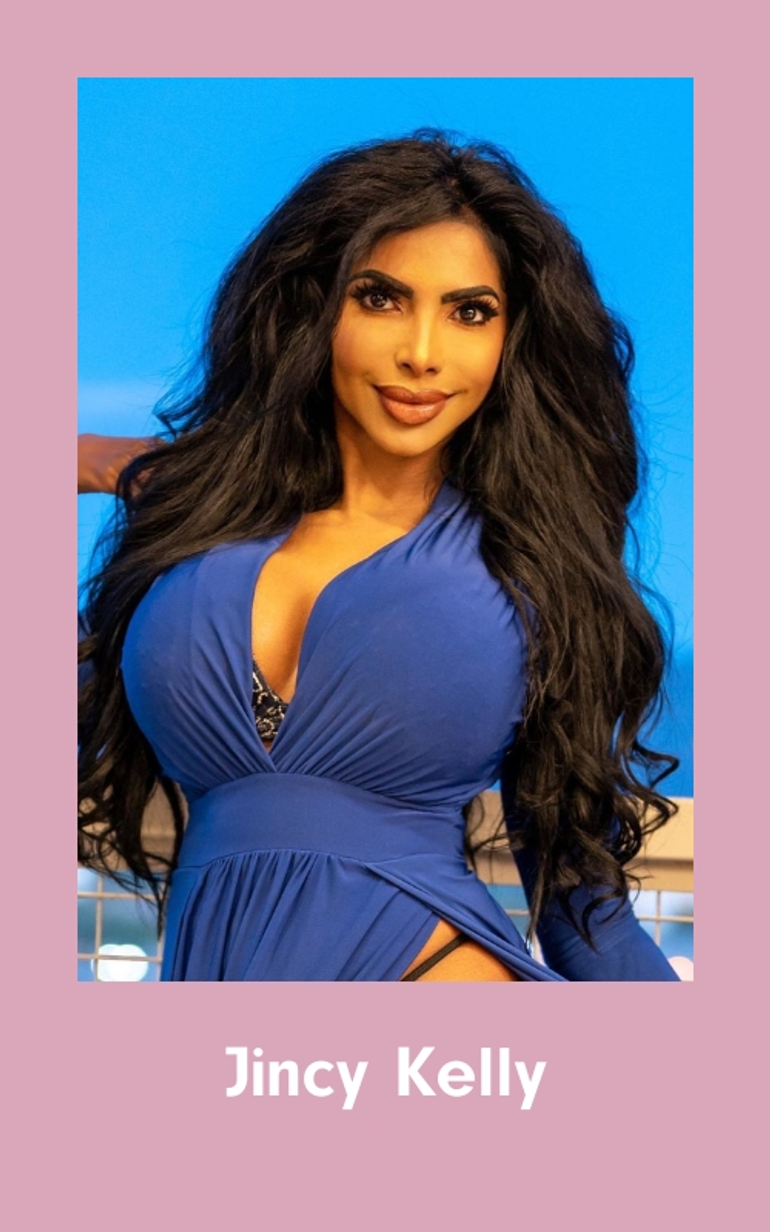 Jincy Kelly is a relationship coach for men, working in the coaching business for 5 years. She works with men who have had disappointing experiences of love. Because of past mistakes and failures, men become guarded and skeptical about true love. Jincy works with them to help clear the disappointments of their past.
What's her main mission as a dating advisor? Jincy believes love is the most powerful force in this universe. She also knows that many people settle for relationships that are average and ultimately lead to frustration. That's why Jincy tries to teach people to avoid that by experiencing complete, wild, healing, and nourishing power of love.
Jincy has several coaching programs. First, 1:1 coaching, where she takes men through a journey of healing. She also offers couples coaching and a group coaching mastermind. There's a large-scale seminar on dating in Vegas coming soon. No chance you can miss that if you want to embrace the full power of love. After her coaching, men begin to feel alive again.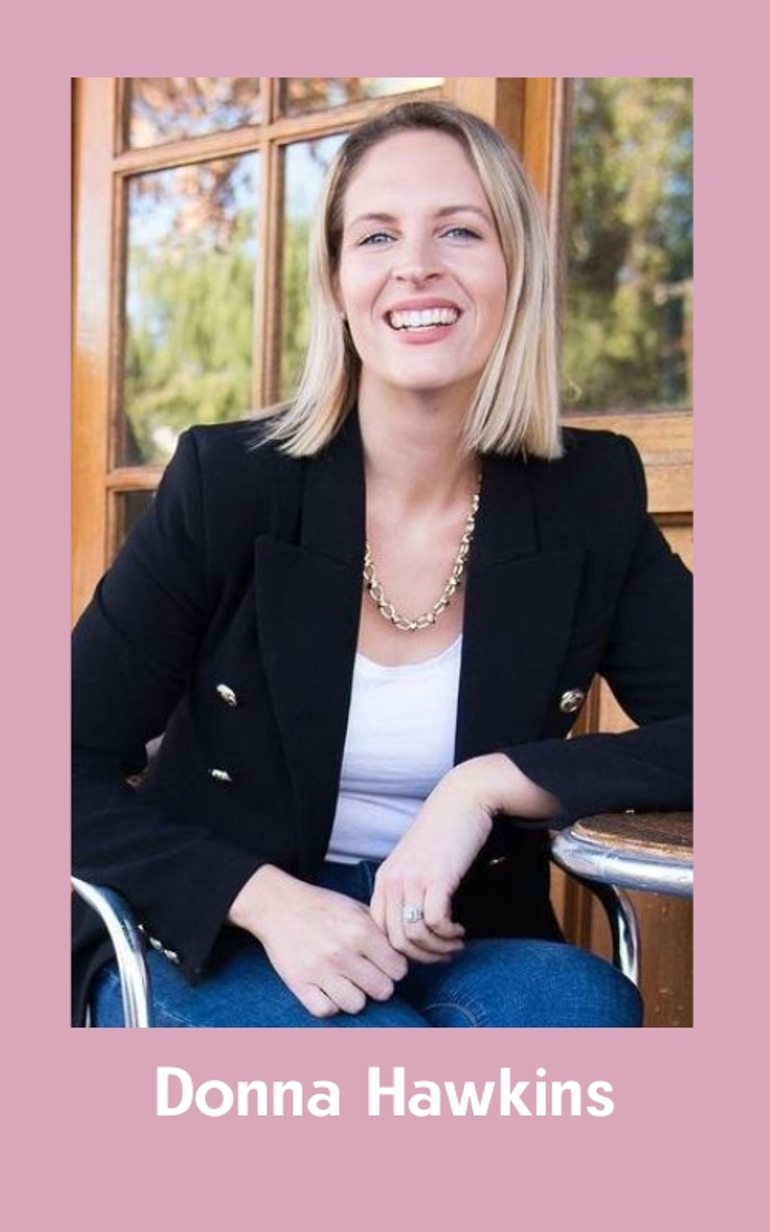 A renowned psychologist and family therapist, Donna Hawkins has a 15-year of experience in helping couples achieve harmony and understanding. She's one of the top relationship coaches, and her professional advice saved more than one hundred marriages. Donna also collaborates with the BightBrides platform and writes dating site reviews and other articles.
Donna Hawkins established a family therapy clinic where she helps couples work on different issues. Her approach involves sessions with both partners because she believes that it's more effective than talking to only one of the spouses. Donna successfully assists in getting rid of jealousy, sexual disorders, Internet addiction, etc.
As a relationship expert, Donna leads couples through tough times and shows new, better opportunities for them. Men interested in finding a wife may also rely on her in their romantic journey because she can give them great advice at any stage of their private lives.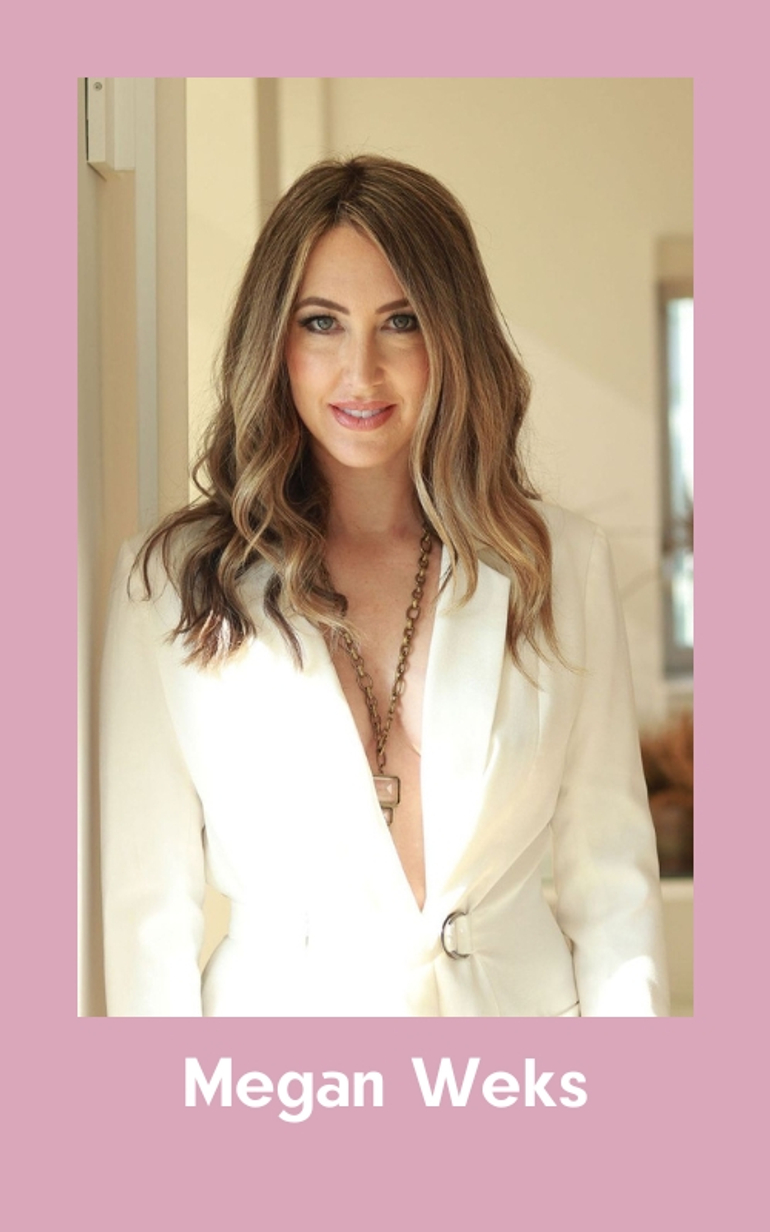 Megan has been a relationship coach for women for 6 years. She works with women of all ages who're successful in their careers but want to make some changes in their love lives. If your relationships never work out, you're tired of not meeting boyfriend-material guys, or you've been through a break-up—Megan is the one to choose.
What's her main mission as a dating consultant? To show it doesn't have to be difficult to arrange your personal life. On the contrary, it's an enjoyable and (if you want it) quick process. Megan has her own Manfunnel Method. It's an eight-step program that works from the inside out and the outside in to shift your dating experiences and attract nice men.
Megan knows how to help women because she has done all that herself. Her knowledge isn't about books (even though she's qualified), but about experience in the first place. She met and married her husband in less than a year. It was her intention. That's what she wanted. And she can teach you how to achieve your goals in relationships, dating, and marriage.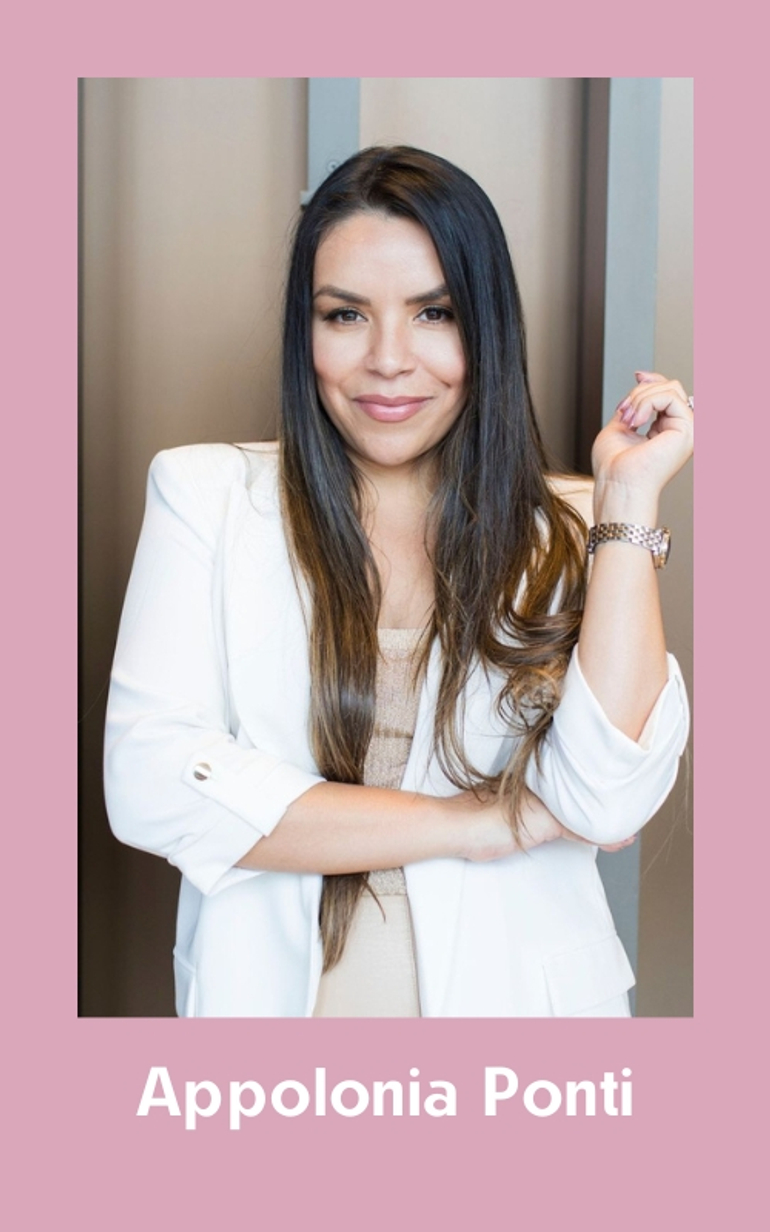 Appolonia is among the most famous dating coaches known worldwide. She's been helping single men and women find love for more than 5 years, and her clients are based in 50 different countries. Appolonia also writes articles for popular platforms, which means that her professional advice is available to anyone.
Whether you want to know the benefits of dating a younger woman or how to find a perfect match, Appolonia will share answers with you. She's a licensed certified coach, NLP practitioner, and EFT therapist. Appolonia is highly rated by her clients as this talented woman can easily direct you in your love search, help you forget the failures of your previous relationships, and much more.
Appolonia is one of the best relationship experts and she deserves your attention for sure. Over 3,000 men found what they were looking for, thanks to her. Appolonia's Youtube channel has more than 600K subscribers, and you can become one of them! Besides, listen to her podcast "Write your legend," and you'll definitely discover something interesting.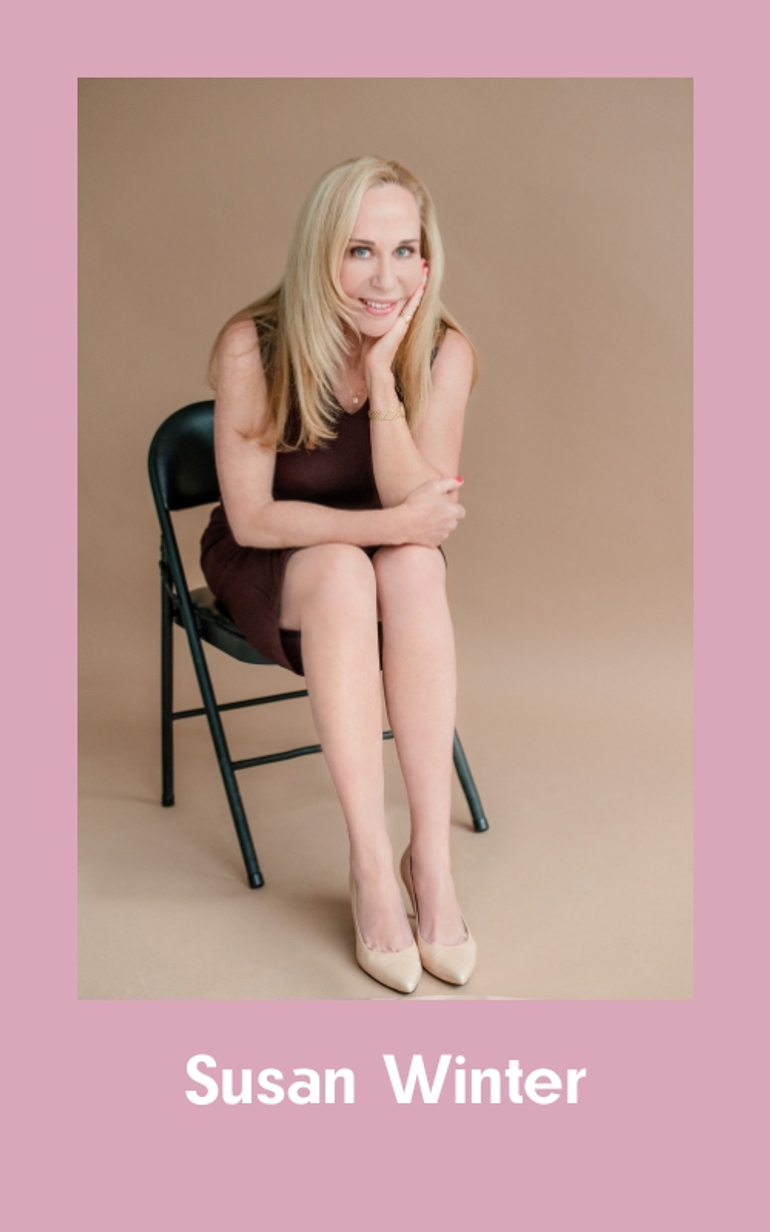 Susan Winter is a trusted coaching professional that's been into dating training for 20 years. Her audience includes people of all ages (21-76 years old) and from many countries, but millennials make up her largest demographic.
Her clients say she's incredibly talented and brilliant. She's helped people to open so many doors and to see new ways of living and creating relationships. Her clarity and encouragement make a great difference. Susan gives confidence and assurance. You can experience it all yourself if you choose her for your dating expert.
She strives to teach her clients to be able to correctly diagnose their relationship issues and provide the tools to correct these issues. There are several coaching programs Susan has. A Day with Susan (intensive and meant to jumpstart real change), the Individual Session, Couple's Sessions, and Love À La Carte (to design the perfect relationship model). However, she always attends to what the specific client needs.
Camelia is an award-winning personal dating coach and internationally acclaimed matchmaker. She's been working with top entrepreneurs and best corporate executives to arrange their personal relationships as they understand the importance of investing in their love life to find the right partner.
What does Camelia have to offer to her clients? Professional matchmaking, date coaching, books to help you understand the key points to focus on and be aware of, podcasts, and a personalized service to any of your problems.
Here's some statistics to prove her expertise: 28 years of experience, 7,000 clients, and 65,000 singles who were interviewed on the issues, challenges, and successes of how to date, mate, and relate. Camelia's main belief is "Your Network = Your Net Worth". That's what she teaches her clients—to surround themselves with the best of the best in love, life, and business. Looking for quality matches that last a lifetime? Go to Camelia Ray, a top dating coach.
The list of the best online dating coaches wouldn't be complete without Jaki Sabourin. She's been helping women find the men of their dreams for more than 10 years. Just like some of her clients, Jaki had to get through a divorce and issues that were tightly connected with that breakup. So she perfectly knows what it feels like to look for a partner again.
Jaki's programs are unique and oriented toward ladies of any age. From checking a woman's dating profile to screening her wardrobe, Jaki Sabourin will assist her in adjusting her romantic path. She creates strategies, depending on a female's needs and preferences.
You can hire Jaki as a 1 on 1 dating coach or even buy her e-courses. She teaches women how to find emotional and spiritual wellness. Hundreds of females participated in her Engaged at Any Age programs and met their soulmates shortly after.
One of the pretty famous relationship experts and dating coaches, Tammi Pickle has been in business for 27 years. She's got a great reputation, thousands of happy clients in her database, and a very high success rate of helping singles to find love and make their relationships last long.
If you need a male or female dating coach or want therapy for a couple, that's possible with Tammi Pickle. She and her mother have created the most exclusive professional matchmaking service that has a proven track record of lasting matches. Successful businessmen and top entrepreneurs regularly join their award-winning dating agency to find love. There are a few types of memberships depending on your needs, desires, and budget.
Tammi and her mother are dedicated matchmakers. In fact, they've been making people happier for so long, they can be considered the ones of the most experienced experts. They can be trusted. Thousands of people have proved that.
Cora Boyd is always on the list of top dating professionals and relationship experts. She's certified in the psychology of happiness and a creator of Harvard's most popular course. She started working in the dating industry years ago as a top-performing matchmaker. Now she's created hundreds of date introductions and conducted thousands of interviews with people, helping them to gain confidence and find perfect matches.
Being one of the best relationship coaches, Cora's great at identifying patterns, understanding behaviors deeply and profoundly, coaching and teaching singles, empowering them with the skills to navigate their love lives and to create healthy and blooming relationships. There are coaching programs, online courses, and podcasts created by Cora. Anyone can join!
They're truly the relationship gurus. Joseph and Paris are the matchmaking couple and black love advocates. They have been connecting African-American singles for 10 years and, to tell the truth, are very successful at it. For now, they've helped thousands of lonely souls to find true love and start healthy relationships within the black community.
Being top relationship experts, Joseph and Paris have created a matchmaking service and a dating app to make sure their elite and successful clients achieve their goals fast and effortlessly. There's also a private match pool comprised of singles interested in meeting only VIP clients. By the way, Joseph & Paris were awarded as America's leading black matchmaking agency.
Laurel House is an international male and female relationship expert, a published author, and a TV personality. She's also a host of "The Man Whisperer" podcast. Laurel's been working with singles from all around the world with one-on-one dating consulting for 11 years. In 2016, she was a dating coach on the E! Network original series. Quite impressive, yes?
Her dating coach rates are as impressive. Thousands of matched couples are the best proof. What helps her to achieve so prominent results? First, her attitude to work. Laurel is direct and strong, yet passionate and feminine. Secondly, her approach to matchmaking. Love isn't a game. The ingredients for successful relationships are communication, confidence, and clarity, not ambiguity and doubtfulness.
Her clients adore her. They claim Laurel has an intelligent and targeted approach. They learn more from her in a few months than in years of dating. That's because she helps to understand all small nuances of dating and how your behavior can be interpreted by the opposite sex. Want to know it all? Go to Laurel.
Marni is a famous dating coach for females. Her main audience is primarily successful women who can't figure out why they can't attract the right man. No matter what your reason is (you were betrayed, have never been in a long relationship, got divorced, etc), Marni can surely help to find the most amazing guy for you.
What's Marni's method and are there any programs? She has founded Dating with Dignity and The Institute for Living Courageously. It helps women to reveal the true reason of why they're still single and feel lonely. After that, the process of healing starts. Cognitive, emotional, spiritual, and somatic approach is used to finally be able to attract a quality man for a fulfilling relationship.
What has made Marni one of the best dating coaches? First, her own experience. She had been married for 17 years, then divorced. After that was a period of dating in today's complex social environment. And now Marni is happily married. In a word, she knows it all—the pitfalls, efforts, failures, secrets. And now shares the knowledge with women, making their journey to happiness much shorter and more enjoyable.
There are many reasons to call Stephan Speaks one of the top dating coaches. His main mission is to make relationships happier, and he does his best not to lose an opportunity to help both men and women to overcome barriers to true love. What's his style? Straightforward, direct, yet compassionate and warm. Stephan is dedicated to helping and that's why people choose him. Men, women, couples, celebrities, entrepreneurs, singles, divorced—a list of his clientele is huge.
What's his method? A customized approach is significant for Stephan. He'll choose the tools depending on your requests. But here are the main issues to work on: understanding the opposite sex, dispelling the myths of relationships, navigating the paths and avoiding the pitfalls of dating.
What are Stephan's products? Numerous books, masterclasses, courses, and coaching sessions. If you need advice, guidance, coaching, you can surely find that by cooperating with Stephan.
A dating coach for guys, women, couples, James Preece is someone you need to help you figure it all out in case you have troubles in your personal life. He's truly one of the best dating and relationships experts. 14 bestselling books. 14 years in the dating business. Thousands of followers. And a huge database of singles who found their perfect match. That sounds impressive.
It seems like James knows it all about dating. What online dating site to use. How and where to meet more singles. How to flirt successfully. How to meet love and become happy. Are these the questions bothering you? Then James is the one to ask for help. People call him the UK's version of Hitch and there's a reason for that, right? Well, 14 years of experience in the dating industry have done its part. How does he work with clients?
First, there are workshops, articles, radio programs, and singles events for professionals where advice and guidance are given to everyone who needs it. Second, James works face to face with his clients via Skype or email. Third, he regularly writes dating articles, tips and dating advice for lots of magazines, TV shows, and newspapers. Anyone working with him knows—he cares about people and knows what he does. You're doomed to succeed with James.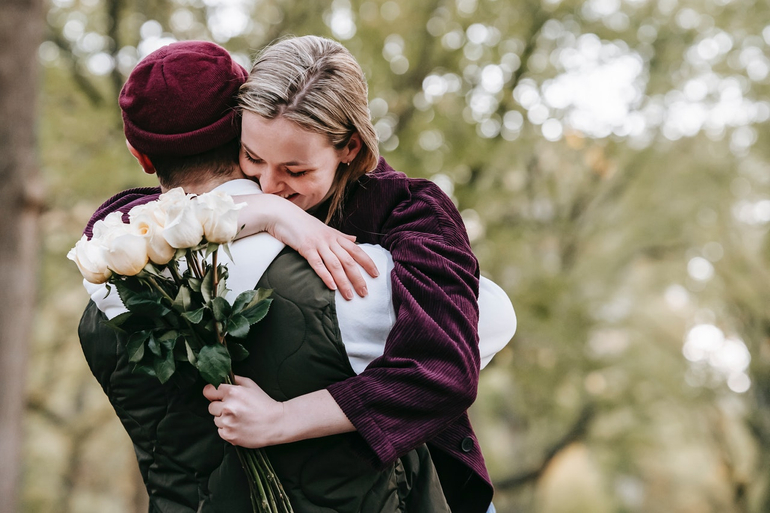 Best tips on how to find your best online dating coach
So, you're looking for online dating experts, but there are too many of them? How to choose the one for your needs? A few recommendations are below.
Mind daters' reviews. Top dating coaches have helped thousands of people. Why don't you learn more about their experience? This is the best way to understand what a coach is really like. Visit their sites, social media profiles, or forums to read the reviews.
Mind the experience. How long is he/she in this business? For the best relationship experts, It takes time to learn how relationships work or how opposite sexes interact. It requires years to get hard knocks and see what's right and what's wrong. What works and what is a waste of time.
Mind the qualification. Where did they study? Do they continue to acquire new knowledge and skills? Is self-growth important to them? It seems like anyone can become a dating expert. So you need to clarify what qualifies her/him to be a dating coach.
Mind the personalized services. Finally, remember you're unique and so is your problem. Best relationship coaches keep that in mind when working with clients. There shouldn't be any template answers for your questions. An expert might have a program, but it has to be flexible.
Famous relationship experts from above are the professionals in the dating world. There's no doubt they know their niche inside out. Because of their help, tens of thousands of people have managed to attain happiness. Don't be afraid to ask for assistance when you need it. Modern world is crazy and it's easy to get lost and feel lonely even when there are so many people around. Seek professional advice!