Mail Order Bride Visa: All You Need To Know About K1 Visa Process
It's a type of visa issued to your future spouse or bride to enter the US with the condition your marriage will take place within 90 days after her arrival. Fiancée visa isn't only relevant to females, males marrying American lady can take advantage of it as well.
K1 visa was established in the 70s and since then has become a very demanded type. Read on to know about some important details regarding the bride visa.
K1 visa steps after marriage
When the planned marriage takes place, your wife has the right to apply to become a permanent citizen of the USA. This is the so-called Adjustment of Status for Permanent Residence (AOS). For this process to happen, you need to fill in the application form and pass an AOS interview. You and your wife are set in separate rooms and asked several questions. Such practice has become a must to avoid fraudulent activities.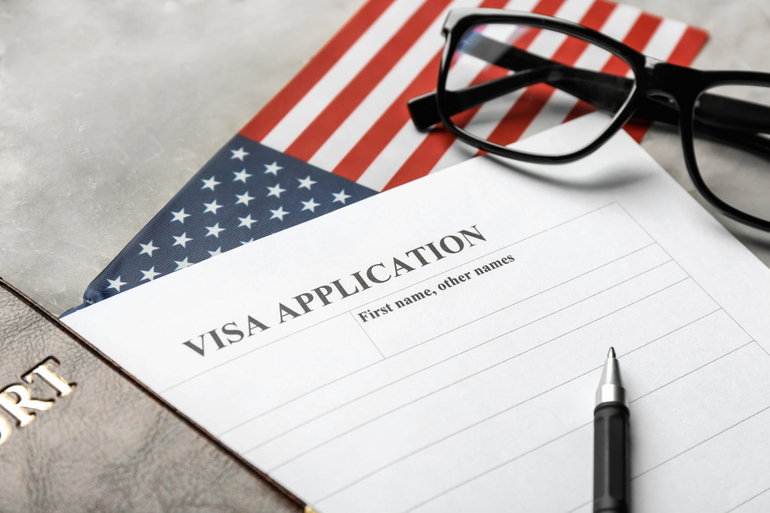 When arranging everything for a foreign wife to get a visa, follow the required processes entailing after the marriage. In case of no action, your spouse will have to leave the country after 90 days. The US is strict towards K1 visa rules.
Fiancée visa requirements
Mail order bride visa has some regulations to follow. To prepare all the documents might take some time. When you and your future wife are ready and comply with all the K1 visa requirements, apply for the foreign wife visa.
The paperwork before applying for a K1 visa is quite tiring but should be done carefully. Always consult the nearest embassies for help. The following are generally required documents to complete your visa:
Complete Form DS-160. It's also known as the Nonimmigrant Visa Application Form and you can attain it online. Still, still print it after you complete.
A passport valid for travelling abroad.
Birth certificate. This should go along with passport.
Medical examination. Consult the embassy regarding what type of examinations are required. For some countries, it's important to provide info about vaccinations as well.
Evidence of financial support. It's also known as Support Affidavit.
2 photographs.
K1 visa proof of ongoing relationship.
K1 visa income requirements
The bride shouldn't deliver any kind of income requirements except for evidence of financial support provided by the petitioner.
How long does it take to get a K1 visa?
Starting from the moment you decide to bring your future wife to the USA, the whole process might be long and tiring. But, since visa for foreign brides is a common practice, the procedure is clear and if you follow everything properly, you'll get it fast.
K1 visa: how long does it take?
K1 visa process will take up to 9 months, yet sometimes it happens sooner. Much depends on how fast you file your docs and submit them. There's always a possibility you've made some mistakes while preparing the papers. The more carefully the job is done, the faster you'll get results.
First you apply for a visa and wait for your petition to be responded. After you get the positive answer you start applying Online Nonimmigrant Visa Application or also known as Form DS-160. And the last step will be the interview.
K1 visa price
The process of getting a visa entails some expenses. You'll more likely have to pay separate payments for the procedure to follow like filing and embassy fees.
Visa for bringing the foreign wife to the USA will cost $800. For filing, you'll pay $535. The rest $265 are the fee to be paid to the embassy where you'll be interviewed.
Cost of visa processes for wife from foreign country will add up the travel costs to the sum of expenditures. Also, you'll have to pay for the post services during the process of application such as sending required docs. Alongside this, you'll have to pay for attorney services as well.
K1 visa income requirements
For a foreign wife of US citizen to come and receive a K1 visa, the US citizen has to get a minimum income of $21,550 a year.
K1 visa limitations
K1 visa expires if there was no wedding after 90 days. It means your bride has to leave the country at the end of this period. If this doesn't happen she'll be in violation of the US immigration law and that'll result in deportation and influence the future possibility to get US visa.
K1 visa divorce
Sometimes life doesn't go according to your plans, and results aren't the way you expected. When your relationship with a foreign bride end you need to know some details regarding the divorce issues.
If the divorce after K1 takes place within 90 days upon arrival, then the foreign wife won't have a chance for status adjustment. Yet if this happens after 90 days upon arrival, the foreign spouse still has a chance for the status update.
FAQ
What visa do I need to bring my foreign wife to the USA?
You need a US citizen visa for foreign wife known as a K1 visa.
Can a foreign wife on tourist visa appeal for residency?
No. For such purposes, you'll have to apply for a K1 visa.
How can my foreign wife get a visa or how do I get my foreign wife a visa?
You need to apply for a K visa filling the Form DS-160, submit required docs, and pay the fees.
How do visas work with mail order brides?
All standard rules and requirements apply to mail order brides.
How long can my foreign wife live in the US without a visa?
Without any visa, she can't stay or reside in the US and will be deported.
How long can my wife stay after married on a K1 visa?
K1 visa grants permission to stay on the territory of the US for 90 days.
How much money do you need to bring wife over on a K1 visa?
The fixed price for visa expenses is about $800. Add other travel costs to it which depend on the country where your future wife lives