All
Registration
Usability
Profiles
Prices
Special Features
faq
OurTime is a well-known dating site which is a 9 years old brainchild of People Media. On the contrary of hundreds of other platforms, this one is aimed at people who have serious intentions. They know for sure what they are looking for here, as they have extensive experience. This community unites deliberate adults. In other words, most OurTime's users are over 50's.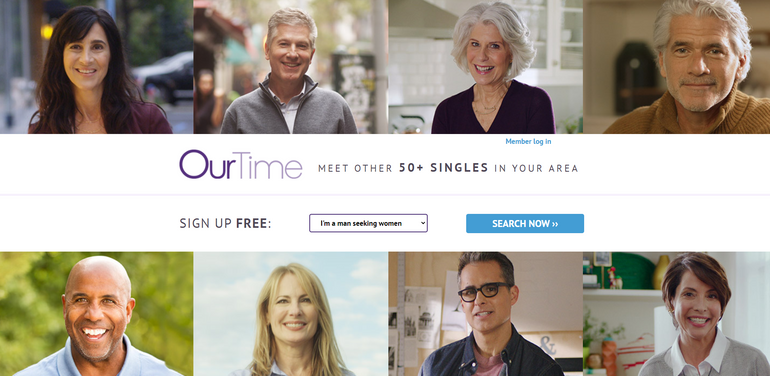 Don't you think it was an excellent idea to create such a site? Quite often single people over 50's lose their last hope for happiness. Still, it's a bunch of nonsense! On OurTime.com they can meet a friend, a person to date with or even a future spouse.
OurTime Sign up
The good:
Creation of an account is free of charge
Registration takes about 2-3 minutes
The bad:
The platform was made for the users over 50, therefore, the creation of your personal page is extremely easy and takes a few minutes only. Everything you need is just to fill in the general information about yourself and to add several pictures. Besides, there is a section at the bottom of a platform, which contains quite helpful tips concerning the usage of this site. It covers registration, uploading photos, searching for a partner, browsing other profiles and so on.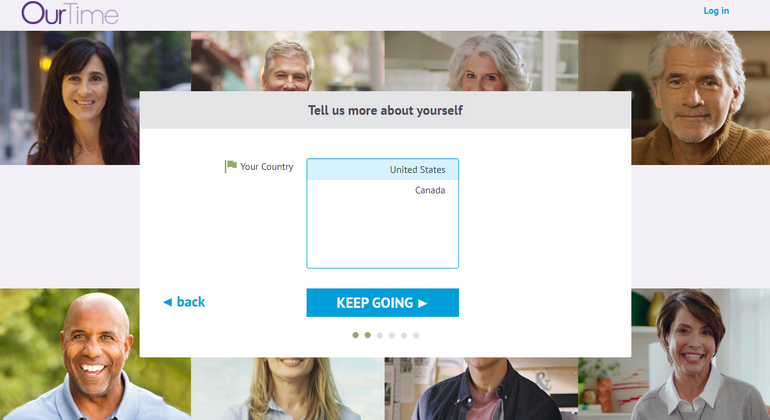 Moreover, your registration process is controlled by the online assistant which describes in details each step you need to do. Everything is clear even for a person who uses a device for the first time.
Elderly people used to act carefully before contact this or that person. Moreover, they look through all the pictures very attentively, so they prefer to add as many photos as possible. This fact was taken into account by the creators of Our Time, so you can upload up to 30 pictures.
OurTime Usability
The good:
Functional and user-friendly layout
The bad:
The design is too minimalistic
Each detail of the platform Our Time was thought out, as the target audience is not the younger generation who feels with all the Internet stuff like a duck to water. The members of OurTime.com need to feel comfortable from the first open of the site, otherwise, they will give up from the very beginning.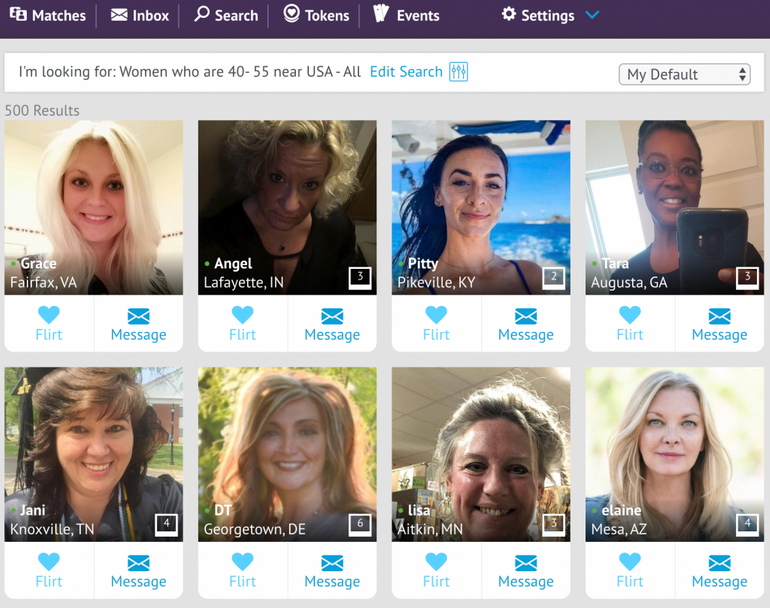 Thus, the website's layout seems to be perfect. Each step, every feature is clear and easily accessible. There is the online assistant who supports the users 24/7. The design is really functional and user-friendly. Surely, it may seem quite simplistic for demanding audience, but don't forget about the age of OurTime's members. They simply don't need all the pretentiousness and sophistication. In fact, different generations have diverse priorities.
Making contact
The good:
Searching option is free
Profile pictures are visible for all the users
Chat rooms available
The bad:
Free users can't send messages
OurTime.com provides its users with 2 ways to look for a partner or a friend. The first one offers a list of members who match you, according to your information. This scroll is renewed by a searching system daily. You can find it in the Matches section. Your task is to click Yes if he/she really matches you or No if a person is not your type.
If you want to know, whether a member feels the same about you, you may click Match Me. Then, your personal page will be placed in the daily matches of this member. In such a way, you'll know what he/she thinks about you. This feature is available for the users who have at least one photo.
The second way presupposes you can find a person, you'd like to communicate with, using a great number of various filters. Using the basic search, you choose a gender, location, type of relationships, you would like to have. The advanced search includes interests, education, religion, sexual orientation, appearance and a lot of others.
If appearance is important for you, you can choose to see only those profiles which have pictures.
Still, there is the only obstacle that may prevent you from contacting. So that to send messages to other members, the user needs a premium membership. Free users may only to send so-called Flirt to a person he/she is interested in, or add him to favorites. Sending a virtual Flirt is just the same as Likes or Pokes on other sites.
OurTime Profile quality
The good:
Detailed profiles
Several profile fields are available
Back to adding your info anytime
Profile photos are visible even for free members
The bad:
Profile fields are optional
Few fake accounts
Actually, the questionnaire while creating a new account is quite wide and covers a lot of points, still it's not obligatory to fill in all the information. That is why some profiles are not very informative, like the user tends to be enigmatic a little bit. Still, each personal page may be changed any time, it's up to you to decide.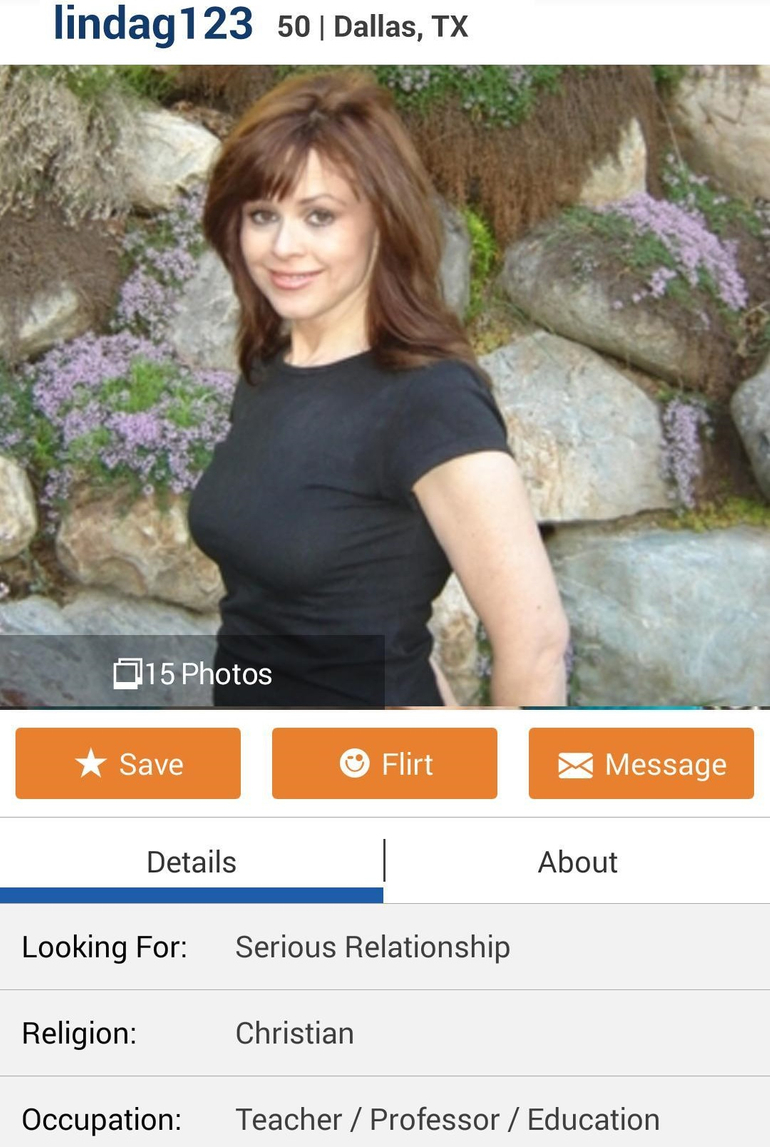 One of the most important things in an online dating is safety, especially for adult people. Our Time really cares about its users, so there is a number of tools for the protection of your information. First of all, you may be an anonymous member as long, as you want. If you feel that someone's behavior is suspicious, you may block this account any time and report about it. Then such users won't be able to see your profile or send you a message.
Additionally, the creators made a lot of useful tips how to protect your personal data or how to recognize a scammer. In any case, it's impossible to protect you by the site itself, as it's not responsible for the information you share with others. A user of any online platform must be very attentive and deliberate.
OurTime costs and prices
Ourtime.com is not a free dating agency. But you are not forced to pay from the very beginning. You have an opportunity to register on a site, create your account, look through other profiles and get acquainted with all its features absolutely free. Then, when you understand it really meets your requirements, you'll pay a membership fee. It's quite a reasonable decision, isn't it?
Free services:
Sign up
Looking through other accounts, including pictures and information
Send and receive Flirts
Add to favourites
Fee based services:
Sending messages
MatchMe feature
Highlight a profile
Payment Options
The users can use their credit cards, PayPal or pay via mobile phone.
OurTime App
The good:
Same features as the desktop version
The bad:
The design seems to be out of date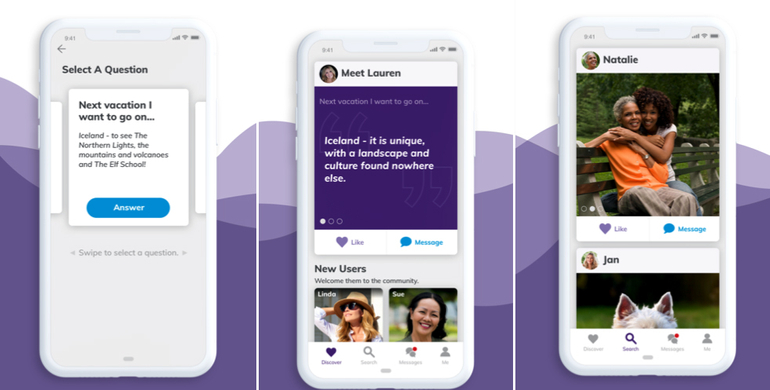 Probably, the most mature people prefer to use a classical desktop version of Ourtime.com, at least because it has bigger size. Even so, there are people who want to be in touch 24/7. That is why a mobile app of OurTime was created. Practically, it has the same features as on the computer, so you won't lose anything. Herewith, all the icons are not small and really visible.
Only basic features of the platform are free of charge, like registration, creation of an account, looking through other accounts, sending a Flirt and adding to favorites. All the other options are fee-based.
How difficult is it to create a profile on Our Time?
Making an account here is a quick and clear process. You need to add some basic information and photos. As a rule, it takes about 2-3 minutes.
How does the payment system work on OurTime?
There are standard and VIP subscriptions. The first one costs 32.96 dollars for a month or 90 dollars for 6 months. The second one - 107.76 dollars for 6 months.
How secure is OurTime.com?
The site made a great number of tips how to protect your personal information and how to discover a scammer. No doubt, all the information depicted in your account is highly protected.
If I want to delete my profile from the Our Time, how can I do it?
It's possible to delete an account in settings. Besides, you have an opportunity to make it invisible for others.
How many people use the services of the site Ourtime?
There are about 1.500.000 users from the USA, 55% of them are females, 45% are males.
Is the function of anonymous data viewing available on the Our Time?
Yes, you can make your profile invisible.
How can I be sure the profiles of women are real?
There is a list of useful tips, made by the creators how to recognize a scammer. Moreover, you have to communicate thoughtfully with a woman before the date.
Exchange of messages is not free on OurTime.
How quickly can I get confirmation of my profile?
It will take you about 2-3 minutes.
How do I keep my account secure?
Create a strong password and don't tell it to anyone.